Falcon Slot Cars Porsche 924 GTP
Reader Review by "War Eagle River"
This is a very nice looking car, one slight blemish behind the driver's side rear fender. That's it and hardly noticeable.
The body is very tight to the chassis, so folks that like the body float will have some filing to do.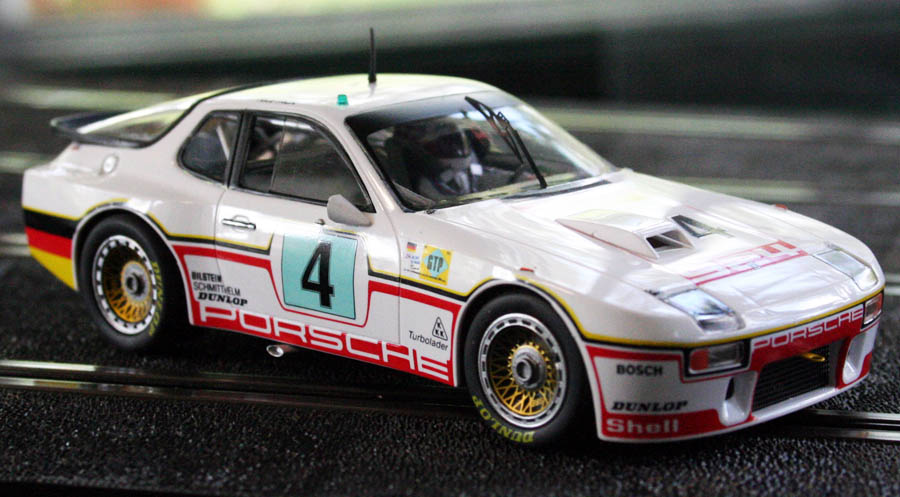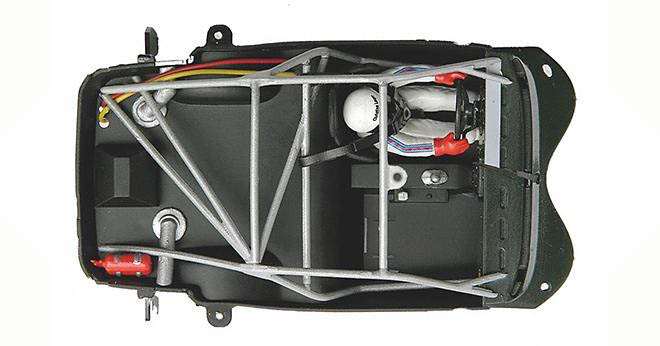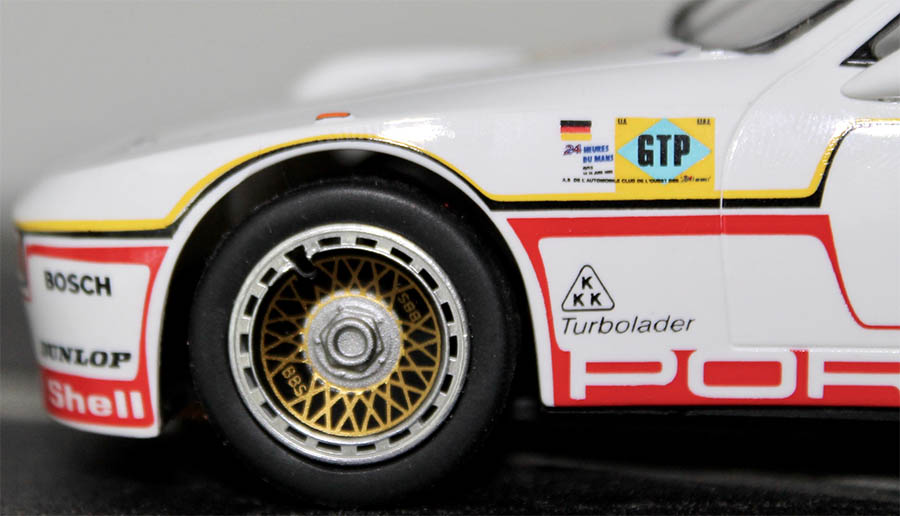 Did the normal break in on the motor, ran it for 5-4 minute intervals at 9v, with a dab of CRC 226 on either end of shaft. Started off at 18.7rpm, 12v, and after break in is testing at 20.1, 12v, not bad. The front axle is adjustable, real nice. The braid is soft and flexible.
The guide is a little short for my liking, so installed 7mm guide, and adjusted front axle accordingly.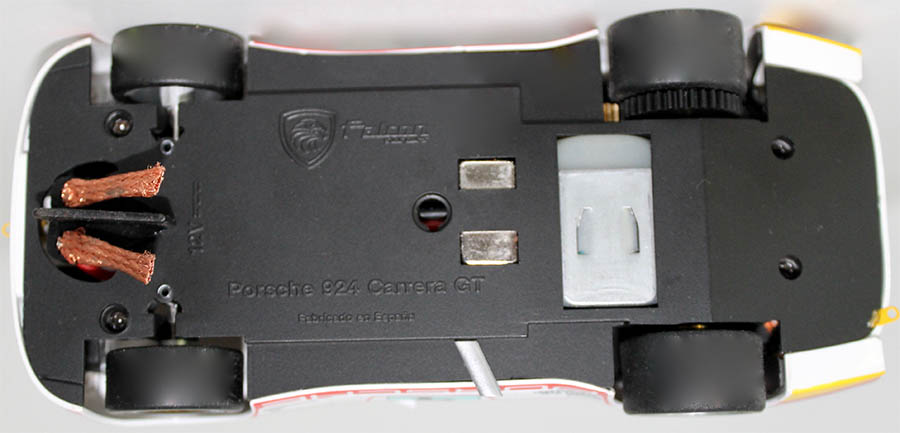 Rims and tires needed very little in the way of truing, slight sanding of all four rims and tires took less than 5 minutes. The stock magnet in the car is strong, on the Magnet Marshall it weighed in at 129g. total weight. The car itself weighs 70 g.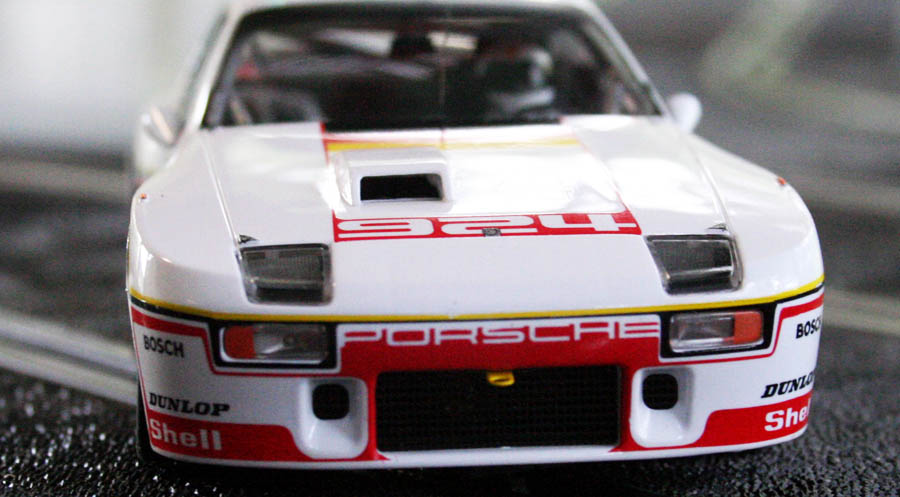 The front end is bouncy, so I added 6g. to the front under the front axle, took care of that issue. Now hit the 5 points with sewing machine oil and clear gear greased the gears. It is down the front straight, around the curves hugging tight. Little tipsy, but not undriveable. Also the gearing isn't sufficient for my liking, at 11-36, 3.27, it winds out after 6 feet. Will probably go to a 33-11 or 34-11 ratio to get more top end. In my opinion it could use some lower profile tires to get the COG down a bit. I'm running on a Ninco track, so no-mag is grippy.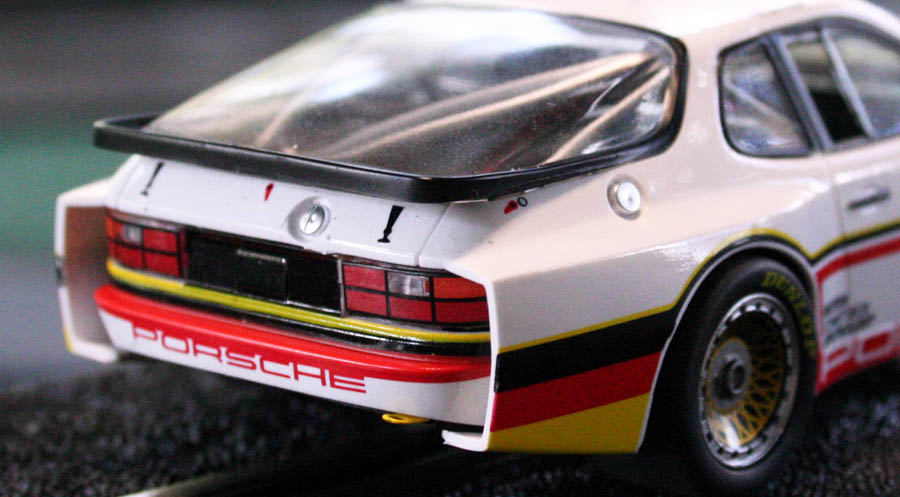 All in all, I would give this car an 8 out of 10 out of the box, and a 9 after running 40 laps. It did seem to pick up and settle in some. Would like to put a Piranha motor in it at some point. Will put it on the wood track this weekend to see how it does.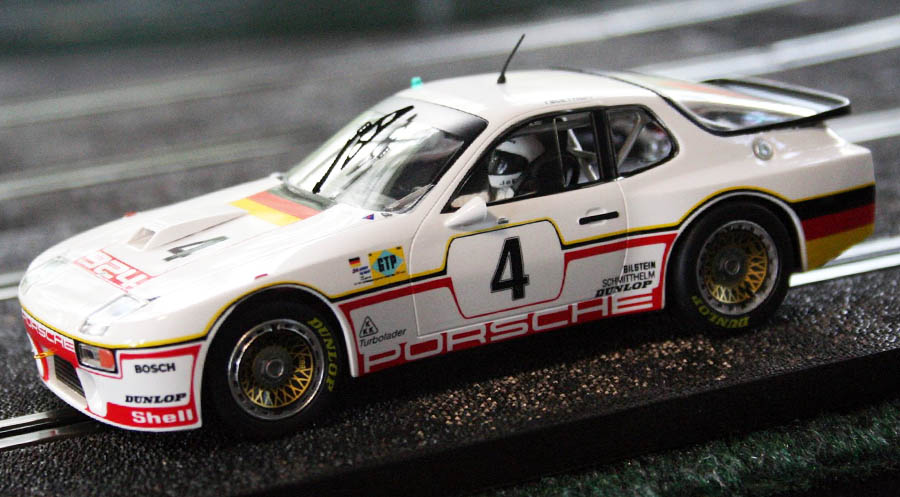 -by "War Eagle River"