1/32nd Scale Legends Lotus 72 – Team Gunston 1974 – Ian Scheckter – #C833A
There are some series of slot cars that you just can't get enough of. The Legends series from Scalextric is one of those for me.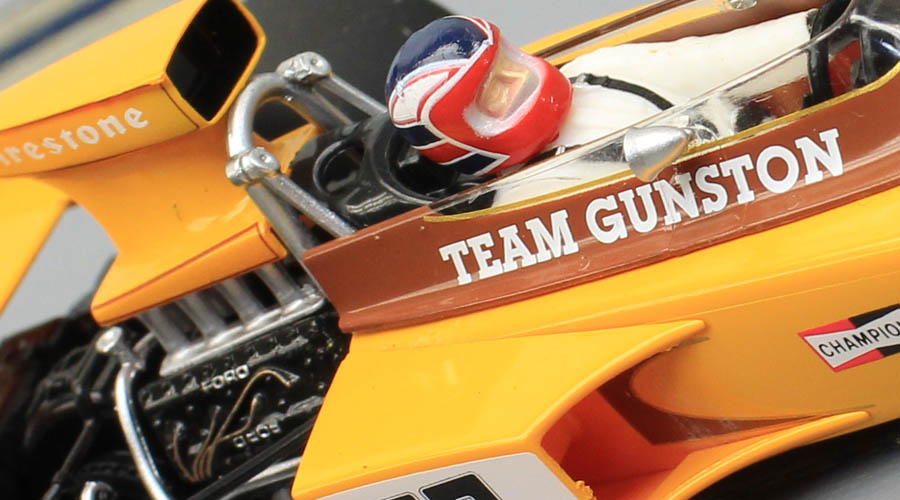 This latest effort is adorned in the famous John Love/Team Gunston colors that many classic Formula One enthusiasts will appreciate.  I certainly do. For some of us, this hobby is a compliment to Motorsports history. I have learned a great deal about this series as well as many others thanks to the almost countless models I have researched over the years.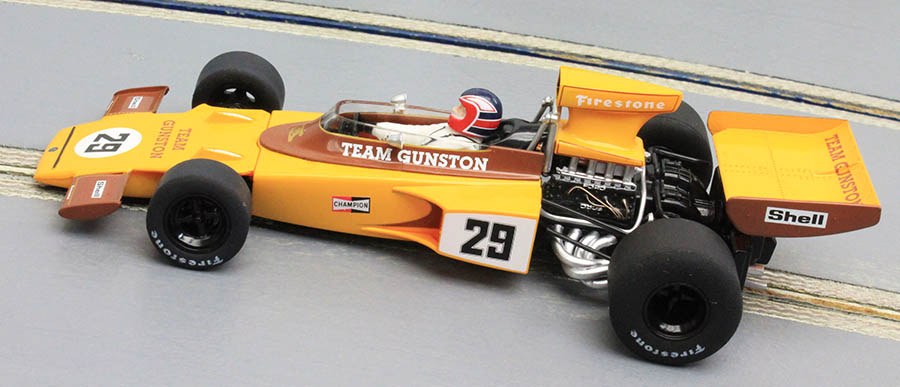 The Scalextric model isn't a new mold but is has been awhile since I added one to the collection. The paint and markings seem close enough for my tastes. Nothing is ever perfect but it represents the famous team and car well enough for my eyes.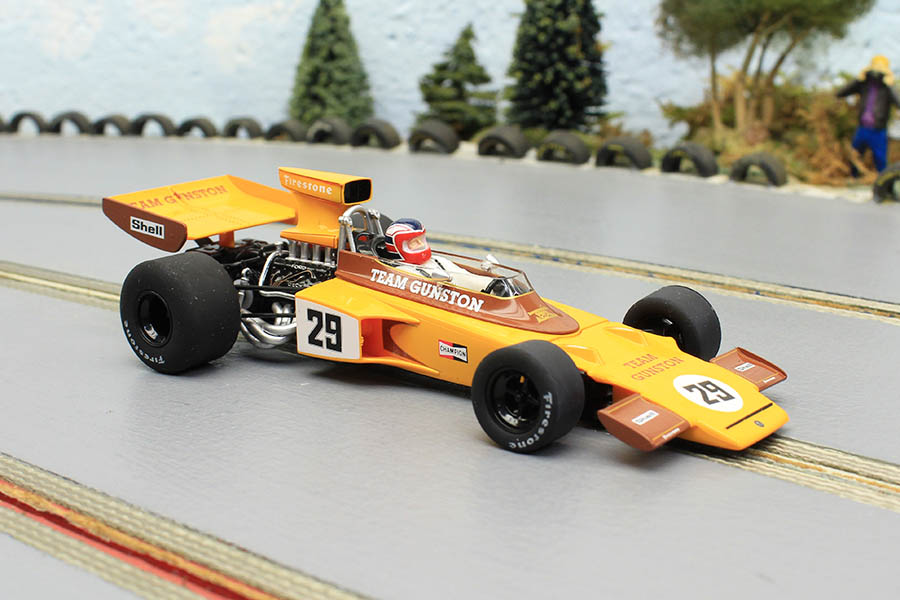 Of course these models are not for everyone. But anyone who appreciates the classics will, especially those fans of Grand Prix. If you are undecided I must give you fair warning: Actually racing them will lead to an uncontrollable addiction.  I started with just one set thinking that would be more than enough. So much for me thinking. Since then my collection is almost embarrassing. Almost. I just can't help it and anyone else that is racing them will relate.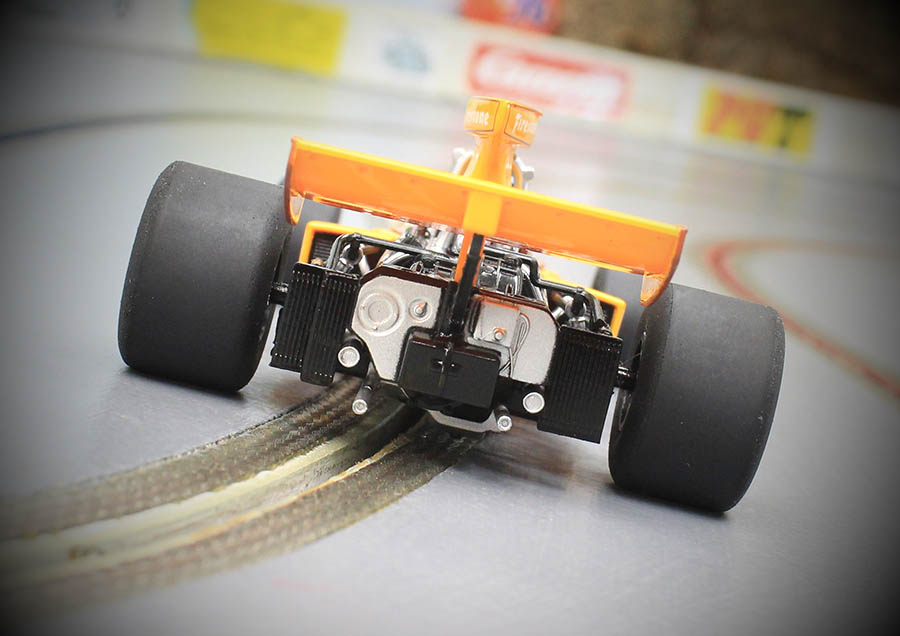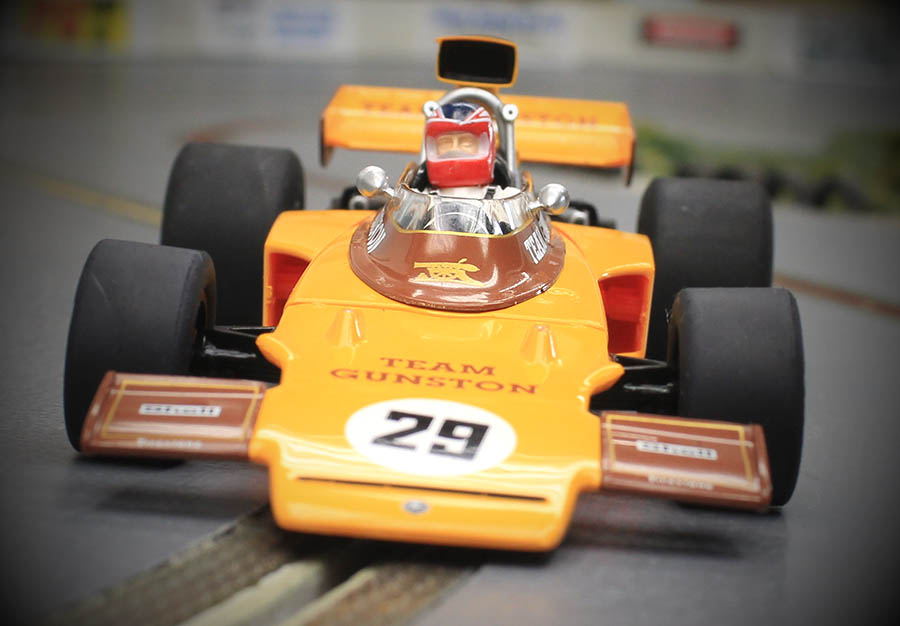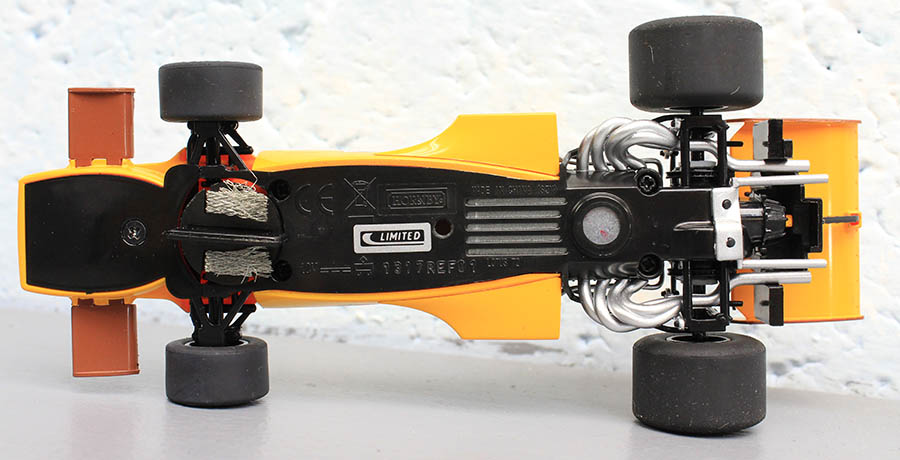 As far as tuning goes, I'll just refer you to my first review showing my techniques. These are not for the faint of heart to start tearing into. A delicate hand is needed. But as cantankerous as they can be to work on, the end results are well worth it.
The only change I have made is swapping the stock motor to the new 18K Minnow motor.  This is just my personal taste and simplistic tuning, but it makes the models more enjoyable on our smaller wood track.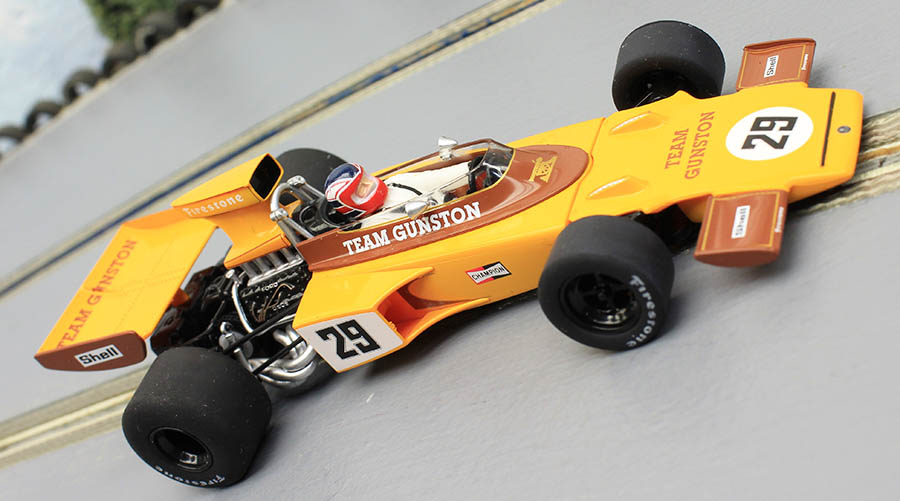 For me it is undeniably true: There are just some series of cars you cannot get enough of.  As long as they keep making them, I'll be collecting them. Speaking of that…I need to finish this because there is a new Lotus 49 calling me.
-Harry
This review proudly brought to you by SCALEXTRIC / Hornby America

Time to look at a couple more?