Basic Wood Track Tuning
Tuning is half the fun of this hobby for me. Carrera makes some very nice and affordable models that can be excellent performers with just a little effort. The recent Ford GT is a prime example and it motivated me to share my approach.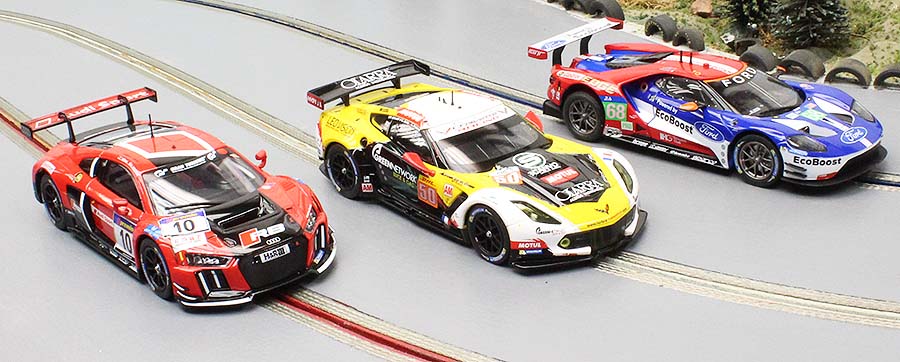 Not only the Ford GT either. My favorite is the The Chevrolet Corvette C7R and we cannot forget the Audi R8 LMS. All three of these cars have unique identity, but have enough in common to have some really close competition.
The articles are in a series that is easy for you to choose from.
---
My goal is to tune them for my wood track (non-magnet) while keeping a budget in mind.
This means I will stay with stock running gear. I have the tools to tune the stock wheels and unless damaged, they work well enough for my racing.
Stock Running Gear – Wheels/Axles/Motor
Original Chassis
Combination of

Urethane

&

Silicone

Rear Tires
---
Special Tools
I will use a tire machine.
If you don't have one yet and you want to get the most out of your models then it's time to start shopping. They can be a significant investment at first, but I assure you that they pay for themselves in a very short time.
Soldering Iron
---
Specific Parts List:
CG Slot Cars Carrera Guide Adapters: Standard 
Paul Gage Tires #PGT 20125 LMXD
*Silicone Option – Quick Slicks CA02/CA03 (I used CA03F FIRM)
---
Bench Stock Parts – *These are parts I have on hand for general tuning.
Super Glue
---
First a quick look at the CG Slotcars adapters.
This is the only major modification performed and it is a very important one.
Without being able to adjust the guide height, the performance of the models will simply not be ideal for my track surface. In stock form the front wheels support too much weight and in cases such as the latest Ford GT, the guide is not nearly low enough into the slot.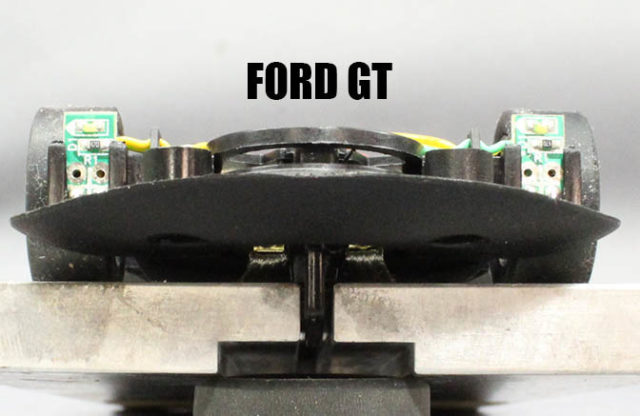 Using these adapters accomplish two things:
Allows proper depth of guide blade to be set.

Allows front ride height to be easily adjusted.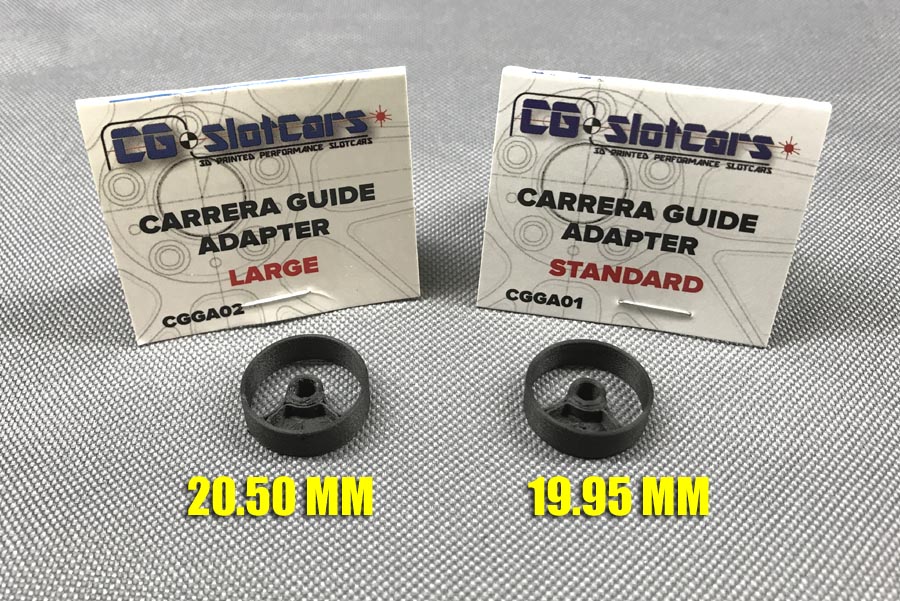 In the video you will see how to check what adapter you need for a particular car.
There are two sizes as shown, but you can use either if you don't mind a little sanding work.
The STANDARD size is the size you want to use for these models.
Inside The Cars
These models are excellent candidates for tuning on their own, but also as a series for your own track. They are very close in size and in the chassis department.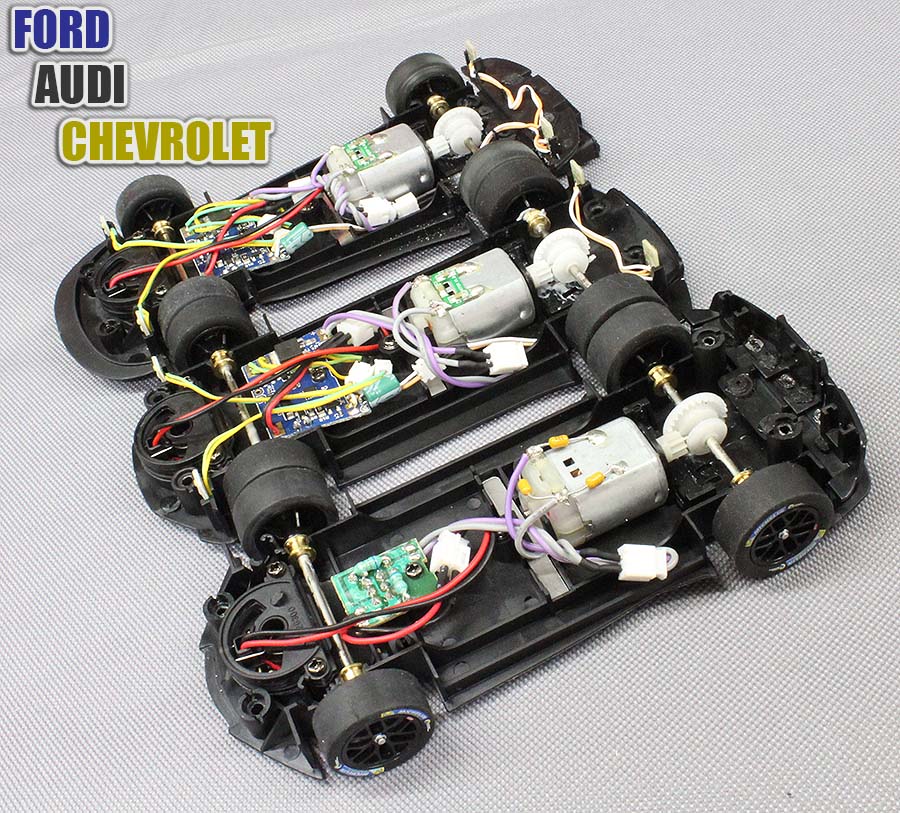 Wheelbase is identical
Wheels are identical in size
Same motor/gearing
All of them will get the identical modifications:
Change front guide/adjust ride height
True existing wheels (front & rear)
Change rear tires
Time to get started.
Remove body.

Remove front guide assembly.

Remove front and rear wheel/axle assemblies.
Here are a series of videos showing my approaches.
Again, some small needle nose pliers really help.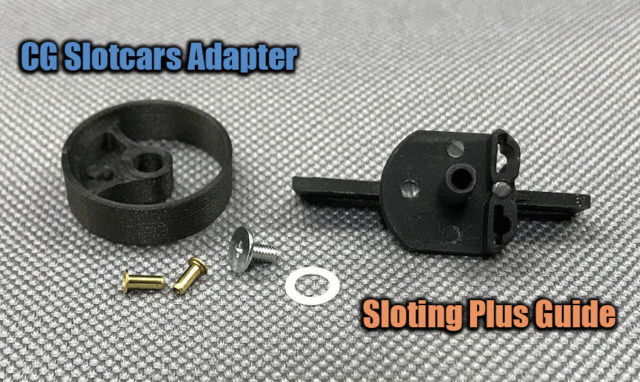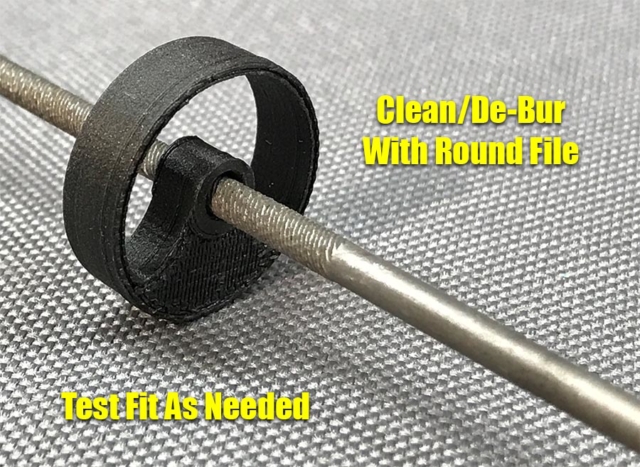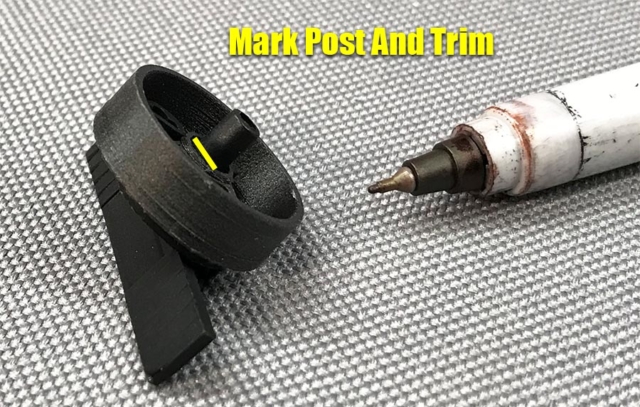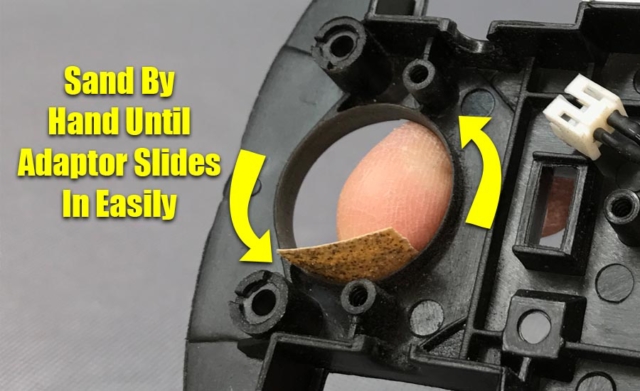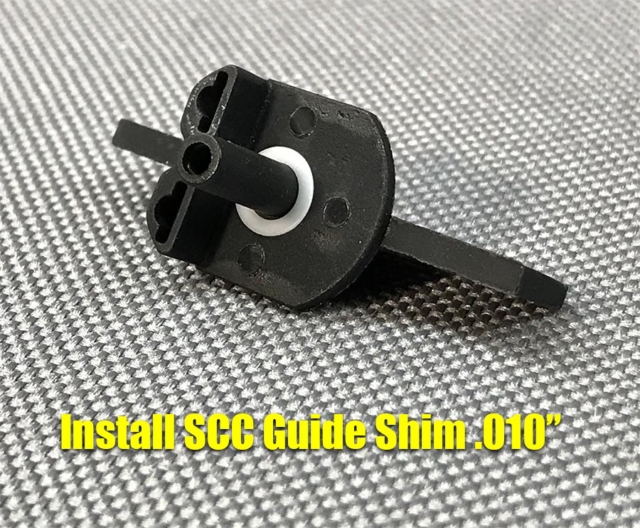 Hope this series of videos helps you on the front axle system. It is a very simple task to prepare your car for the new guide system.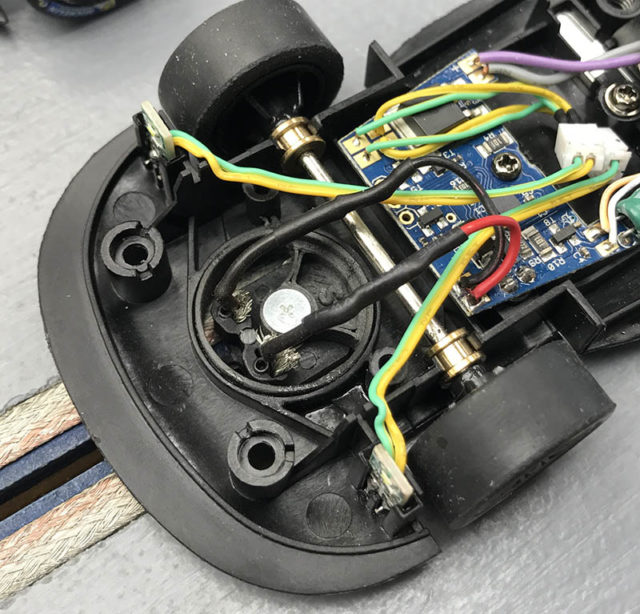 This is a digital model. I kept all the digital electronics intact by just splicing extensions to the originals. You might want to try this if you want to keep the model compatible with digital tracks and/or keep the stock lights functional.
All that is left is to prep the rear axle and install new tires.
I am using Paul Gage & Quick Slicks silicones. Just like to mix it up a little once in awhile.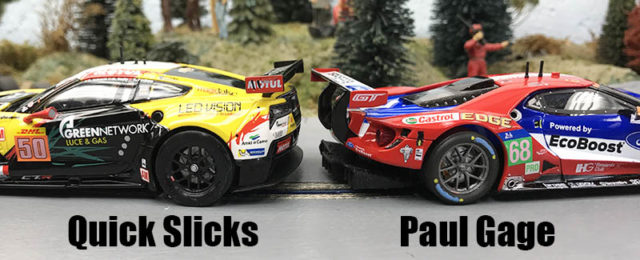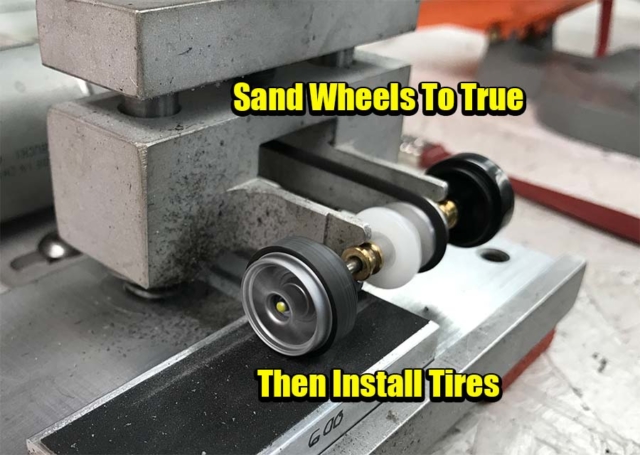 The sanding I show is for the Paul Gage only. The Quick Slicks are too strong to sand but they fit the wheel well enough that they do not really need any sanding.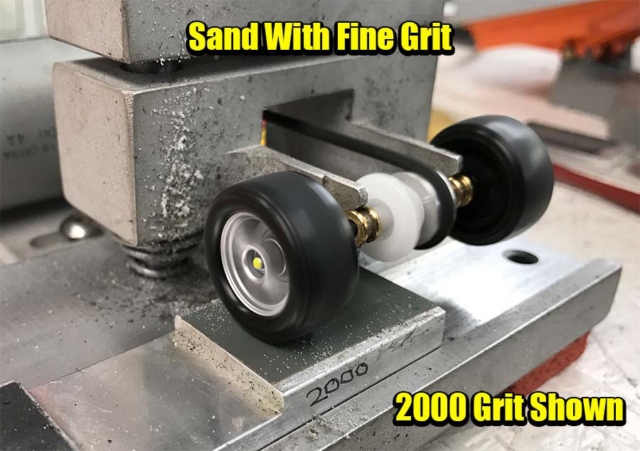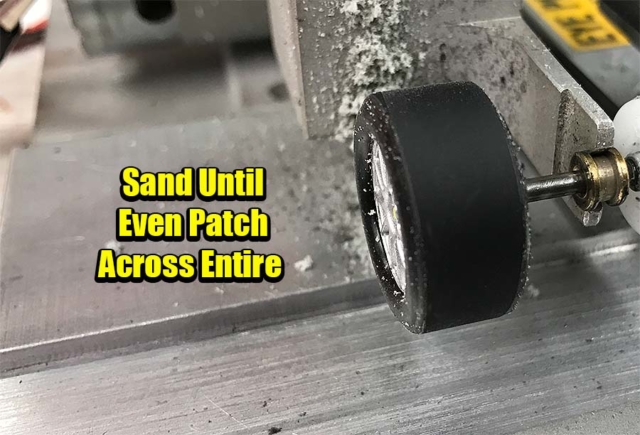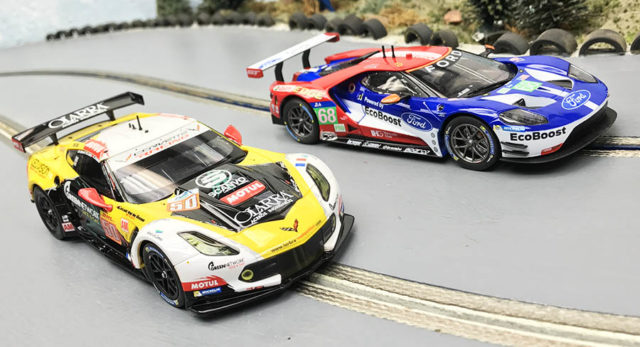 The results are well worth it. These models are now much smoother and the performance difference is more than you expect. 
Having a wood track means you are going to have to tune these models to get them just right. The low price of Carrera models are excellent candidates and just keeping it simple keeps the price of tuning equally low.
-Harry