The newest competitor for the Slot.it Classic DTM series has arrived. This series needed some fresh sheet metal to spark more interest and this release just might be what some have been waiting for.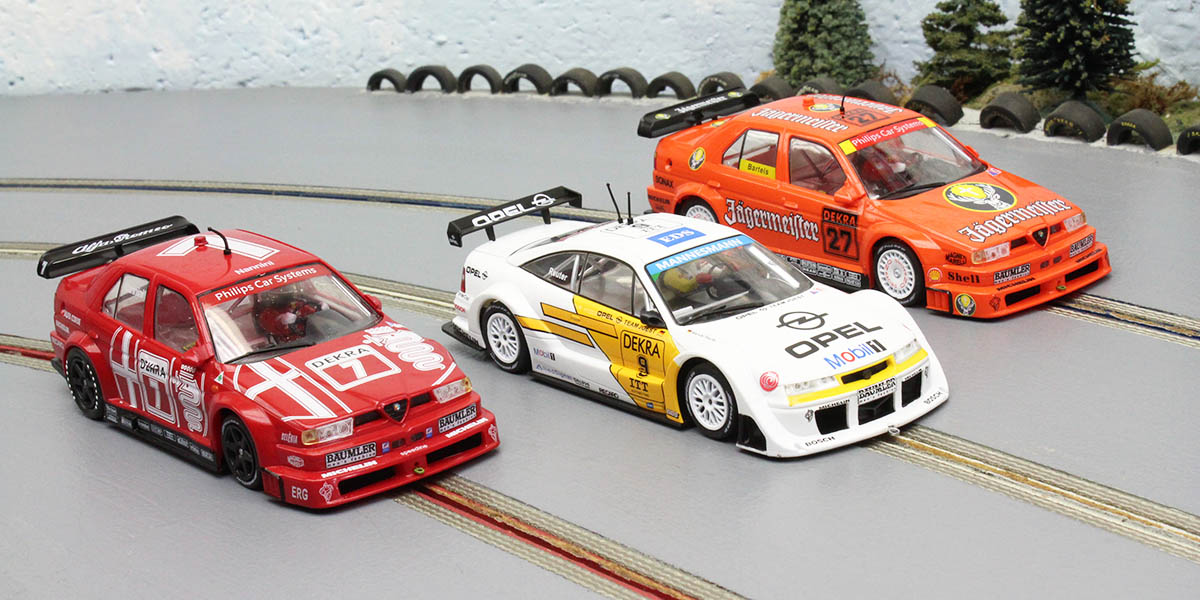 | | | | | | | |
| --- | --- | --- | --- | --- | --- | --- |
| Length | Width | Height | Wheelbase | Weight | Motor | Gearing |
|  145.50 MM |  60 MM |  37.25 MM |  80 MM |  67.85 g |  21K @ 12 VDC |  9/28 |
Of course the series itself isn't the most popular Slot.it has created, at least on our side of the world. Very few people I have shown these models to can hardly identify them.  Yet that can be said for a fair amount of models in this hobby. I know plenty of racers that really didn't identify or have much appeal for the Group C offerings, UNTIL they raced one that is.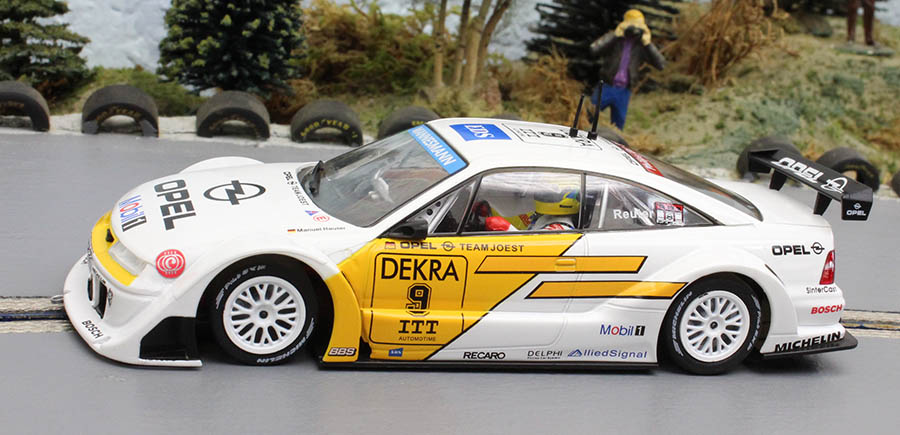 This latest model has a lot going for it as a slot car. So regardless of your knowledge of this series, you should appreciate the effort here. Markings are crisp and clean and the car looks the part very well for our scale.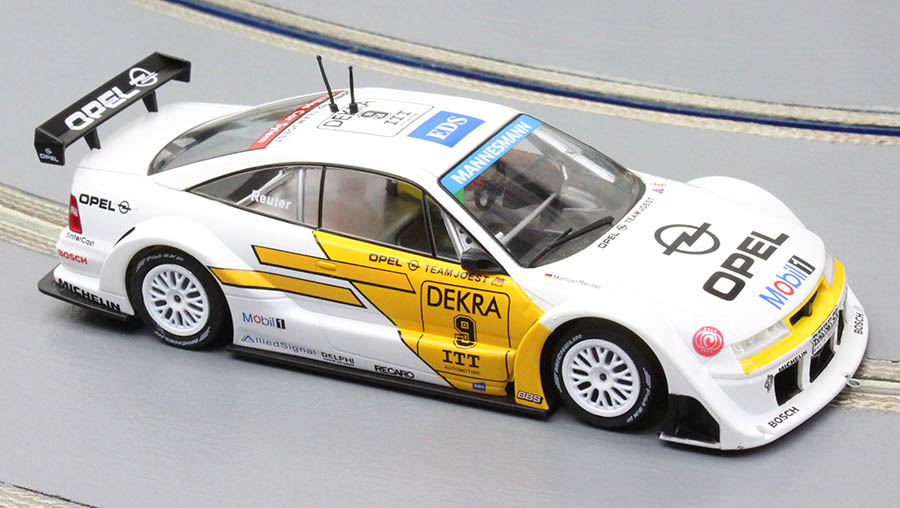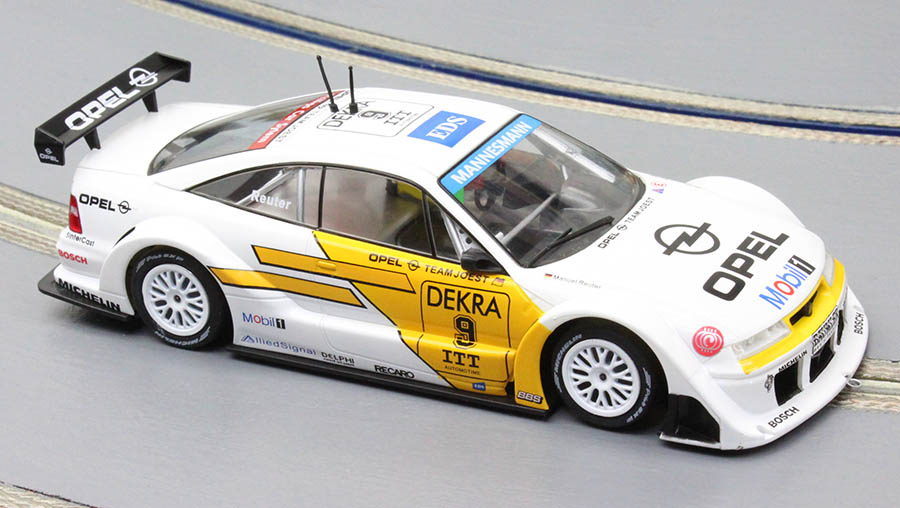 One of the favorite traits of this scale is the detail level it brings. At first glance you might miss what this Opel delivers. Even with a very light half-tray interior, Slot.it has accomplished some impressive detail. 
Our driver is well detailed and the markings on the dash will get you to look closer. For me that is all I can ask for. Slot.it makes dedicated RACE cars where performance is high priority. Yet they always manage to satisfy the scale enthusiast with a good level of accuracy.
Nothing is ever perfect. The wheels seem undersized compared to the prototype. Does it bother you enough to pass on it? The inserts Slot.it uses on this model work well enough for my eye and the size isn't enough to stop me from enjoying it. There are those that it will. You simply will have to make that call yourself.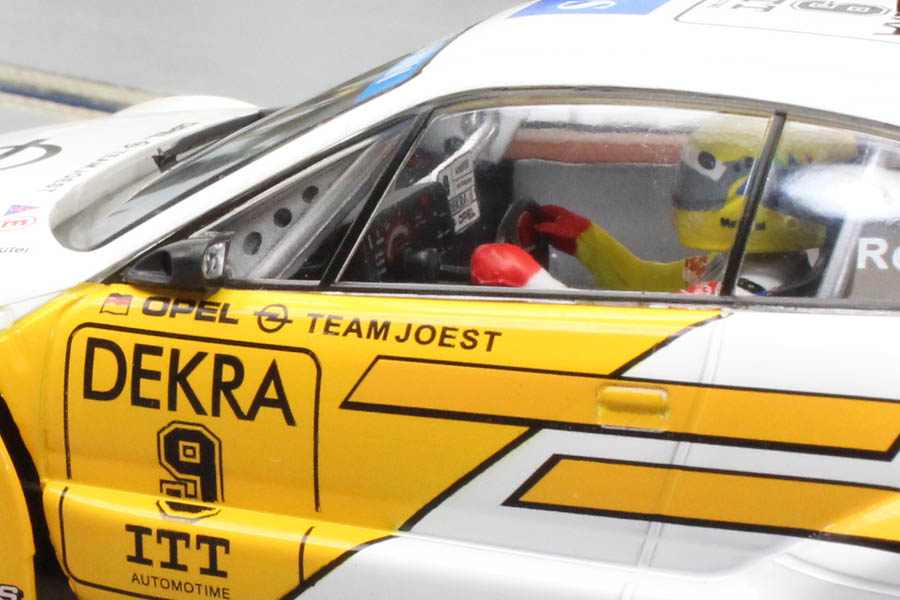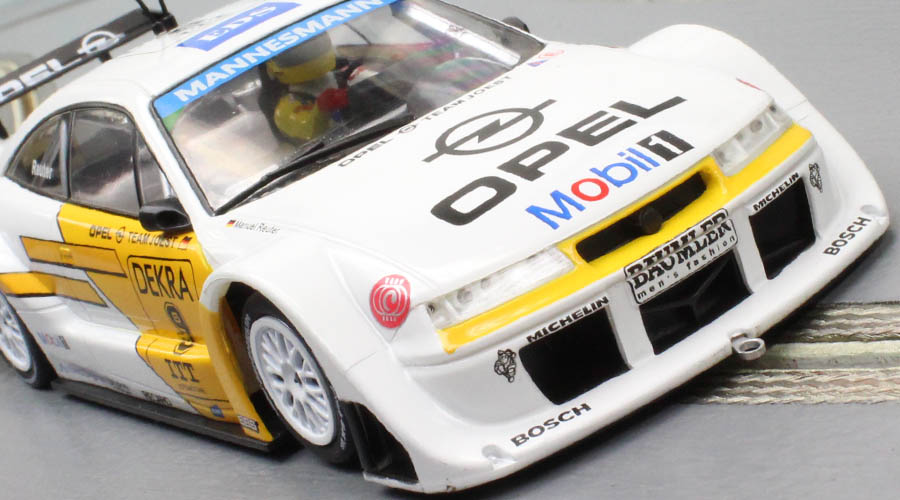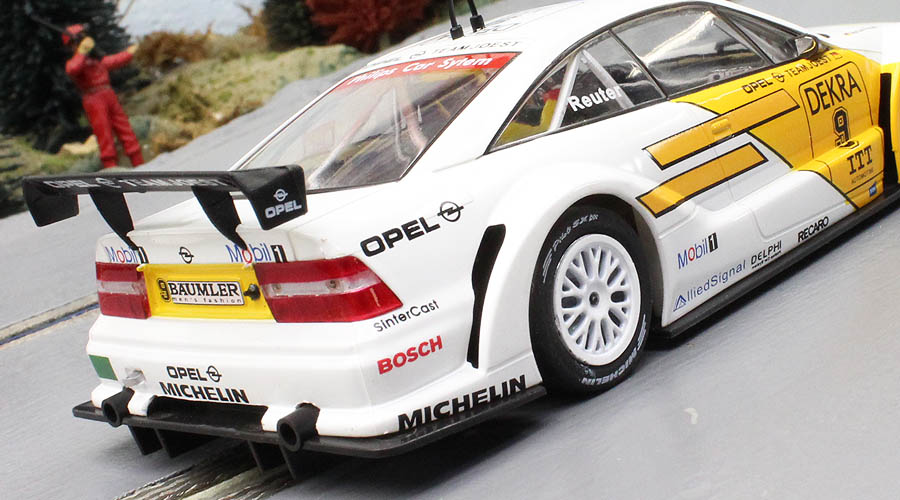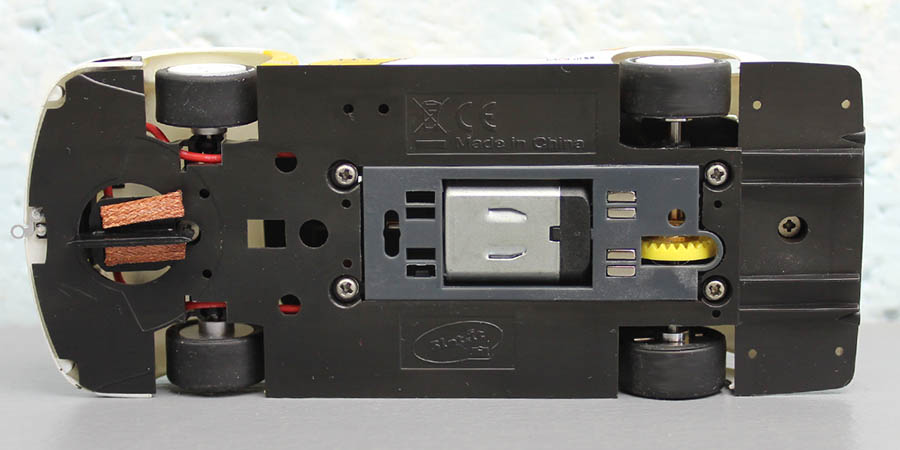 This series is based on inline configuration and that suits me fine. I prefer an inline model for the simplicity and ease of tuning.
Full Video Review
Check out the tuning & tires used.
So with just a tire change and a little lead thrown in here and there, this is just one nice performer. This is the kind of light tuning I sort of expect when I purchase a Slot.it.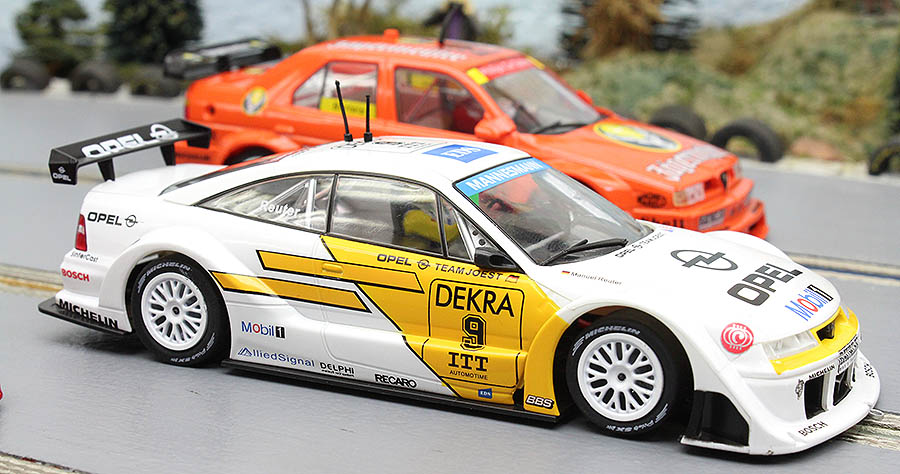 This release means a little more than just another car to choose from for me. It also impacts this series, and that is what it needed to start catching the eye of potential enthusiasts. Just a nice slot car for the price.
-Harry
This review proudly brought to you by SCALEXTRIC / Hornby America

Like what you see? Check out the first two releases in the series.