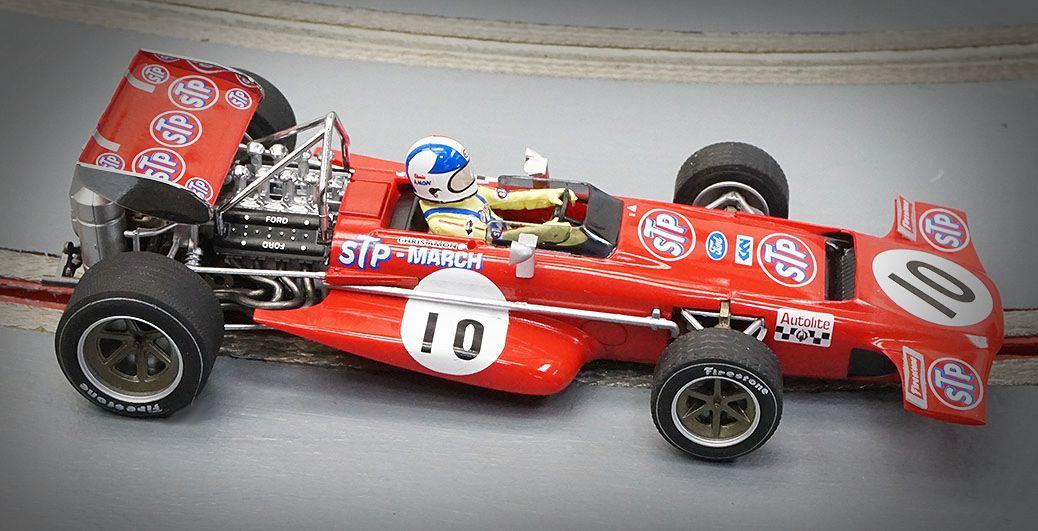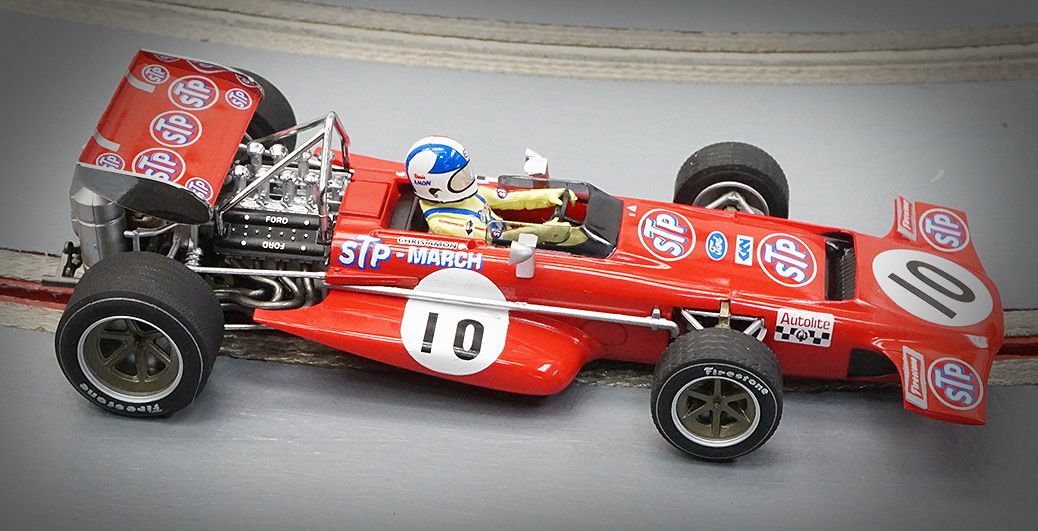 Policar has succeeded in creating a significant following with this series of classic Grand Prix offerings. The Lotus 72 has established itself as a staple of many enthusiasts collections and the most often question asked is "When is the next one?".
That next one has arrived.
Enter the March 701. Historically speaking this car started out very promising, but over the course of the season failed to keep up with the advancements other teams were making. Researching this car is easily enough accomplished and you can start HERE. There is an excellent image gallery that might hint to the number of these models Policar can produce in the future. The Jackie Stewart winning Spanish Grand Prix model is already planned.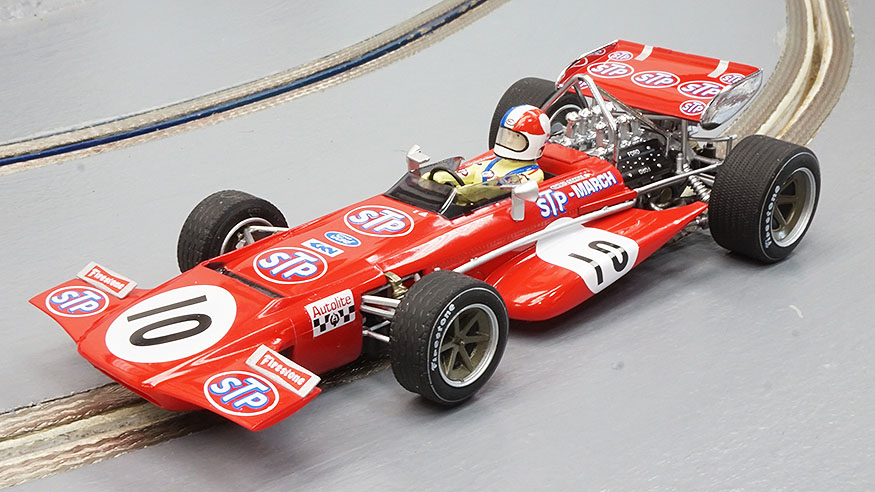 Quick Data
Height – 33 MM
Length – 127 MM
Width – 61 MM (@ Outside Rear Wheels)
Wheel Base – 76.25 MM
Weight – 47.5 Grams
Non-Magnet Model
If you are new to our hobby then allow me to welcome you to one of the most interesting series of slot cars we have to offer. The brand Policar is a longtime household name in Europe and the brand was recently revived just a couple years ago. The big attraction to the brand is this series of classic Grand Prix models due to the attention to scale detail and the precision one of a kind running gear employed inside.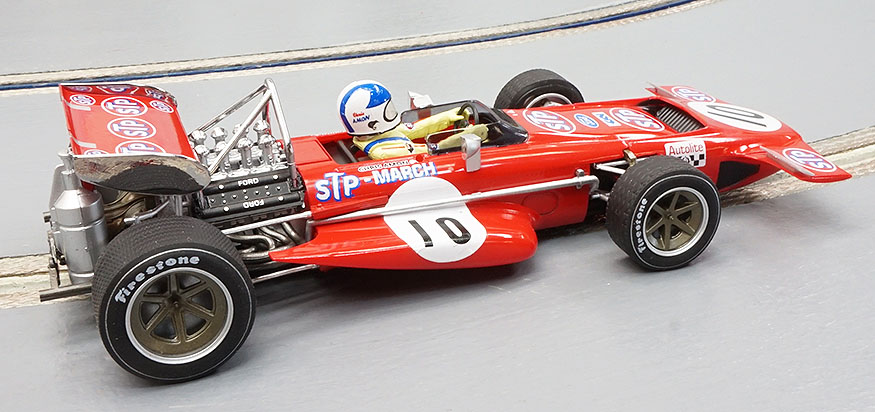 The term "Eye Candy" is often used with these models and rightfully so. Given the design must allow us to race and adjust it, the detail level they are able to accomplish is impressive to me. Some do not care for the driver helmet/head but it doesn't bother me. At SPEED where it belongs, they look just fine.
Markings and finish are good as it gets in our hobby.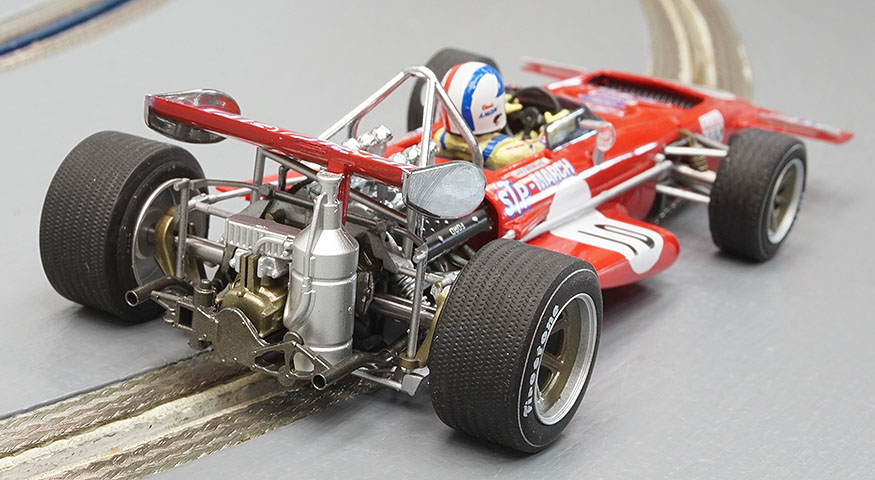 Not many may know much about this car, but over here there is no ignoring the STP that adorns it. This is a very striking paint scheme that is going to catch the eye of many of you.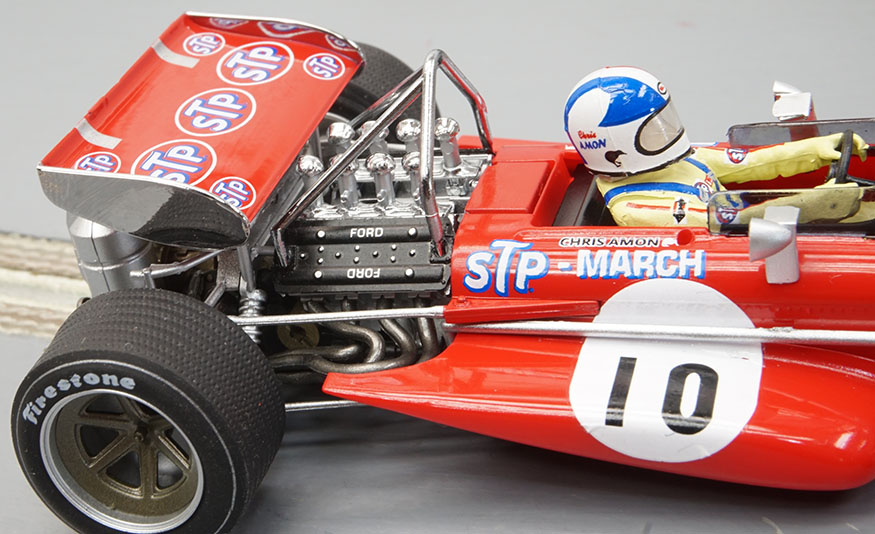 Mechanically speaking this model is basically the same as the Lotus before it. That means taking it apart is a very delicate process and you should be aware of that before you start. My advice? If you don't need to open it…don't.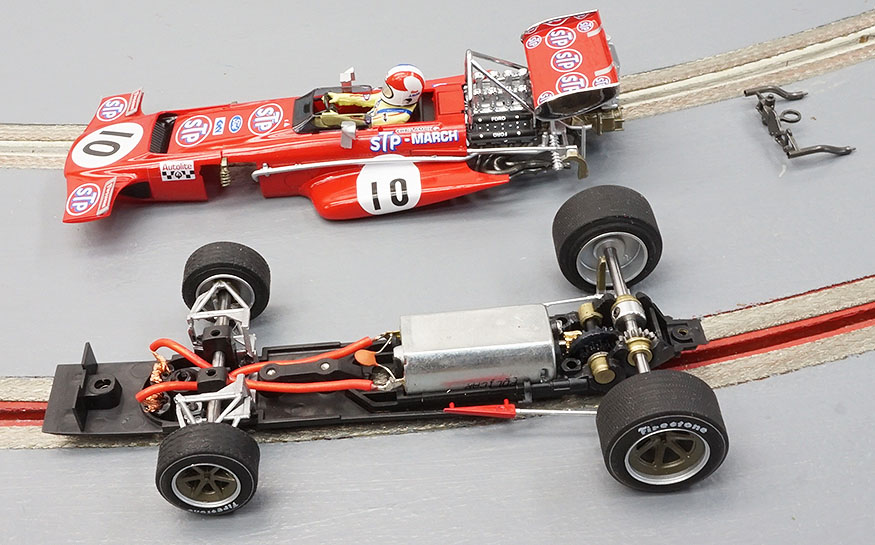 Removing the front screw and the 3 small brass screws in the rear allow you to gently remove the body.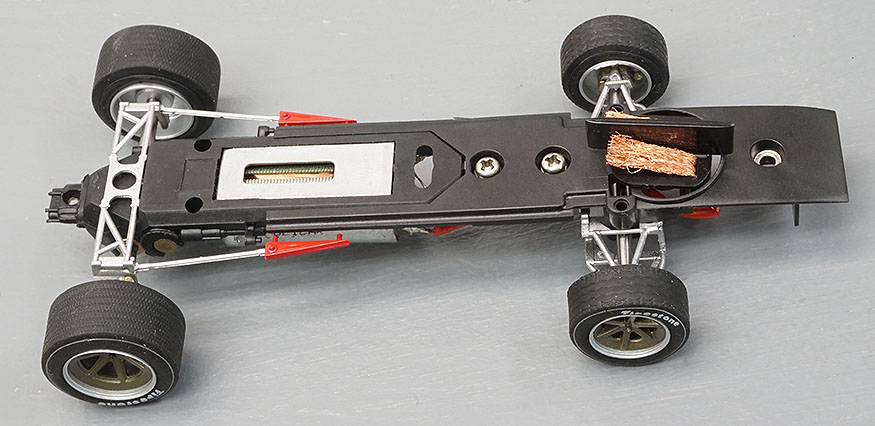 Inside we see a now familiar sight. Standard Policar motor and the gearbox system.
For an in depth look at these, CLICK HERE for the Policar PDF file. It's for the Lotus, but starting on page 5 it describes this system which is the same.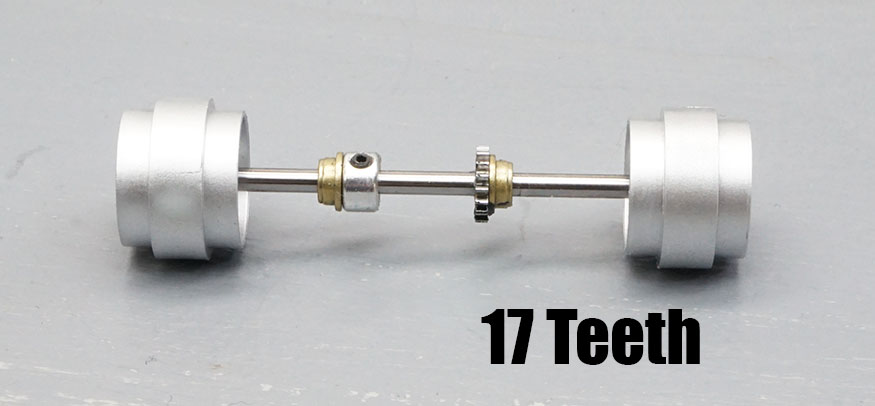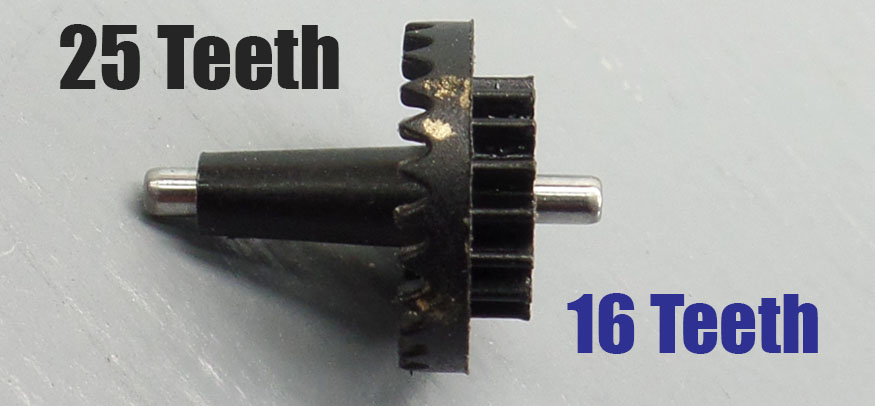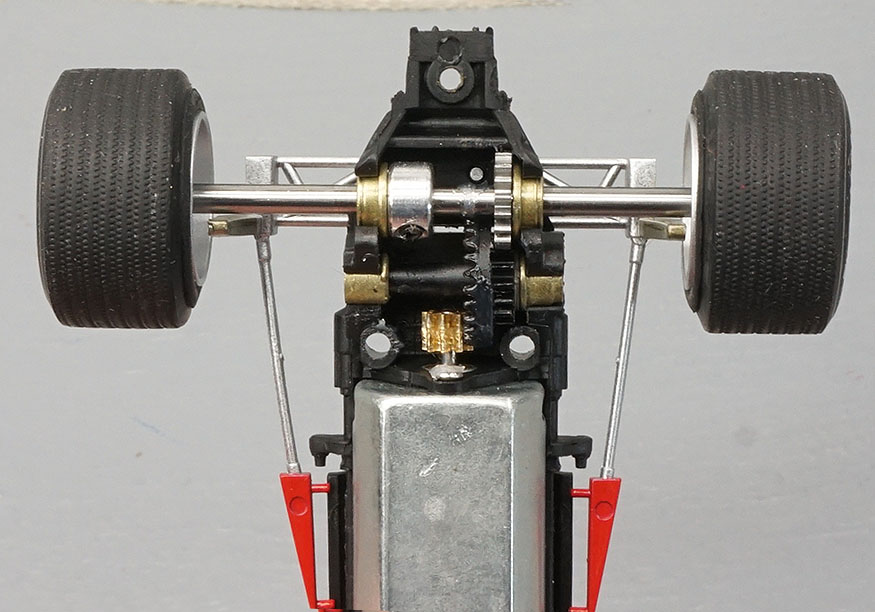 9 tooth pinion installed on the motor drives the gearbox.
Motor is 25,500 @ 12 VDC. I have tested a fair number of them and this is the common average. The motor is a little too hot for my taste, but for most it seems to be just right.
The option of using set screws for setting the front axle height still employed. You will need M2 sized screws as shown here.
Aftermarket tires are readily available.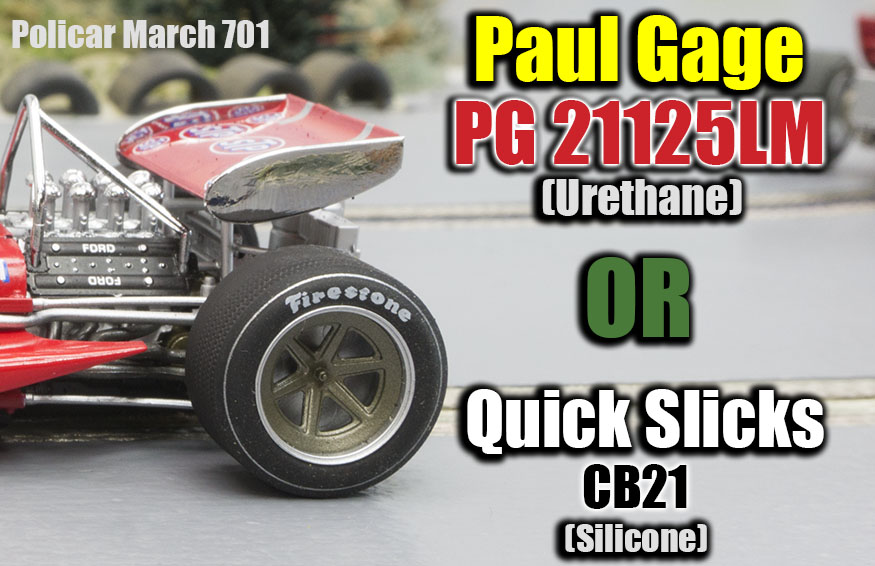 Tire sizes same as Lotus.
With the availability of spare parts now common, tuners can race a little harder knowing they have the resources to make repairs. Body parts not yet available, but the gears and such are. Here is a good selection for an example. Check your local/favorite dealer.
I have yet to order any as my models are still going strong with no signs of issues. Given the length of our home track, the gearing it comes with works just fine. My major change is tires. 
HRW Review Video

Lap times for this car are right with the Lotus models.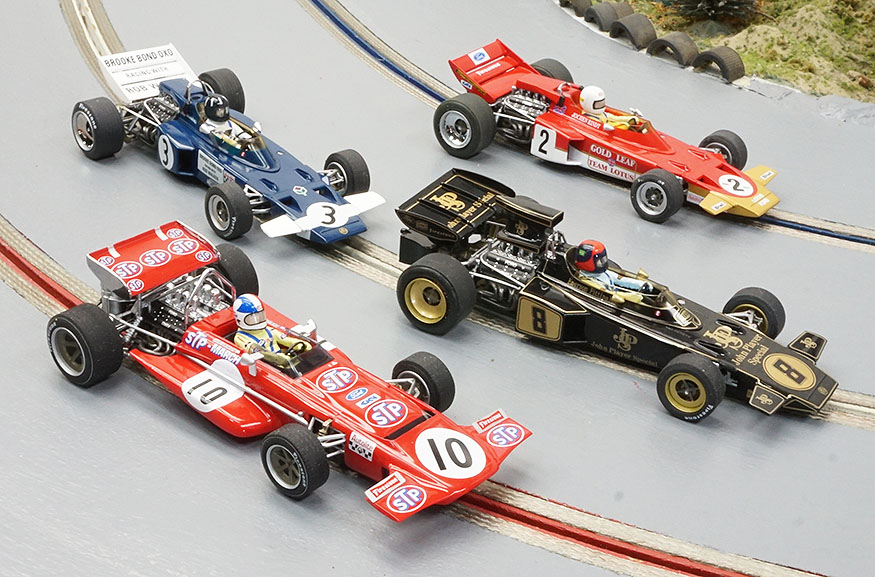 Having collected all prior models in this series, the choice to add another was almost automatic. The fun factor these cars deliver is near the top of the list for our small road racing course. The close wheel to wheel action is just what we enjoy with these models and this latest arrival provides all of that and more.
-Harry
This review proudly brought to you by SCALEXTRIC / Hornby America