Recently I was given a book that really brought a smile to my face. What I enjoyed was this trip back in time that spoke of the glory of Grand Prix and the impact the Lotus 49 and the legendary drivers piloting them had.
Then looking over at my recent Scalextric acquisition, my smile just widened. I really had not given my choice a second thought when it went into the "ye olde shopping cart".  When it was unboxed my memory was immediately jogged back to this book.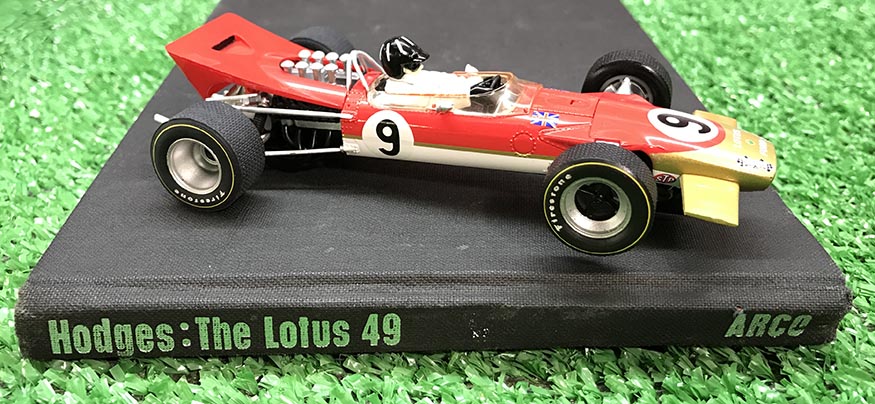 It's fun to read about the drivers and the machines from this era. Top it off with a classic slot car and it just adds another "fun factor" this hobby brings.
I wasn't witness to this incredible time in motorsports history. I was a very young boy who was too busy playing with my Aurora HO set. In rural farm country Illinois, a slot car set was a BIG deal. The old black and white RCA Victor T.V. that only received 4 stations was not. 
As my passion for slot cars grew, so did my knowledge of racing worldwide. A welcome hobby within a hobby as I researched the slot cars that came through my door. My print library wasn't well stocked, but thanks to this box in front of us and the good old world wide web, I learned about many great drivers and the cars they drove.
I have read plenty about this car, but not like this. As some might agree, there is something about an old book that just seems to add magic to the words. Maybe the smell of the old paper? Who knows.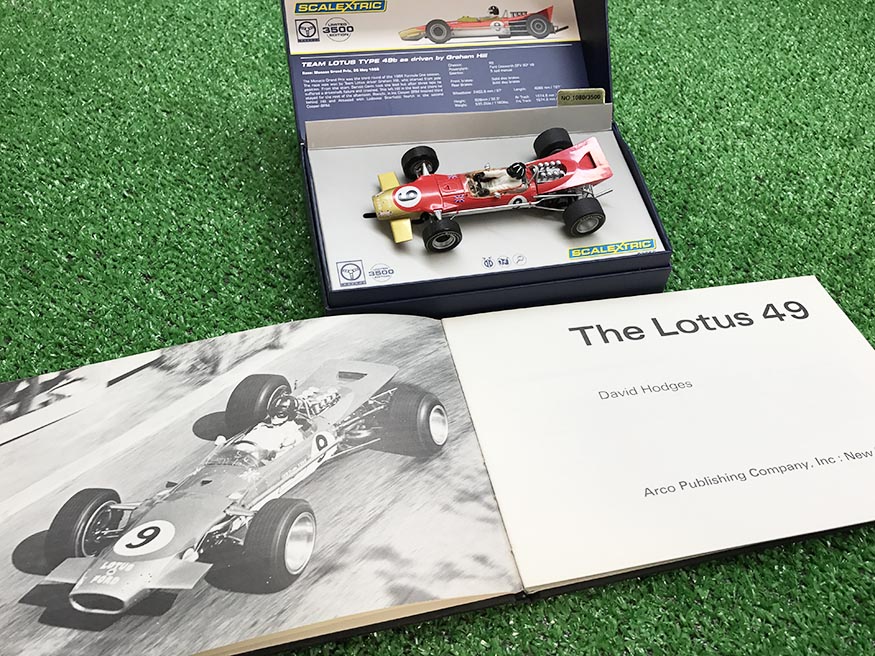 The book is by David Hodges published by ARCO of New York. Copyright 1970. 
Opening the book and seeing the car I have in 1/32nd scale as the first photo was a real treat. Of course the Gold Leaf tobacco artwork is missing from the model as expected these days, but it doesn't bother me that much.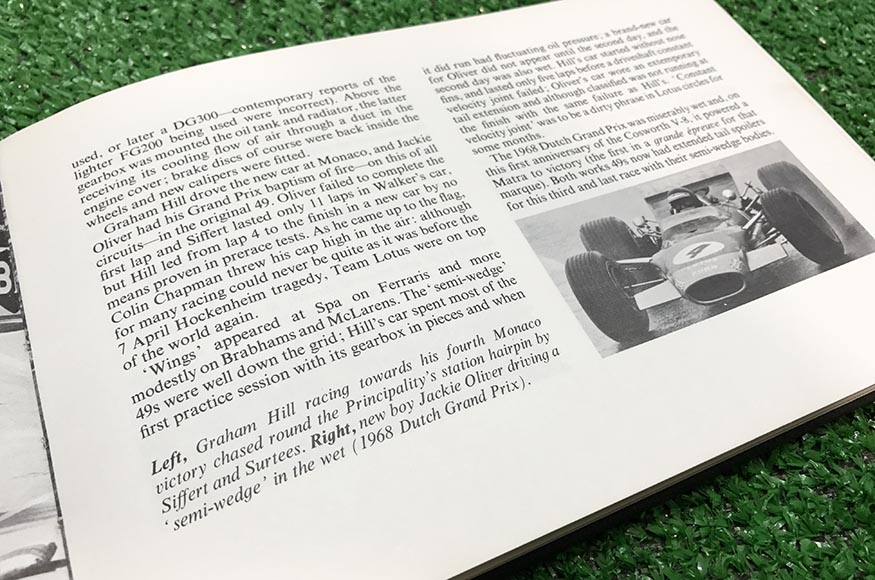 The photos and race data are priceless. So is the writing style.  Especially some of the terminology and views of that time. "New boy Jackie Oliver"…see? I like that.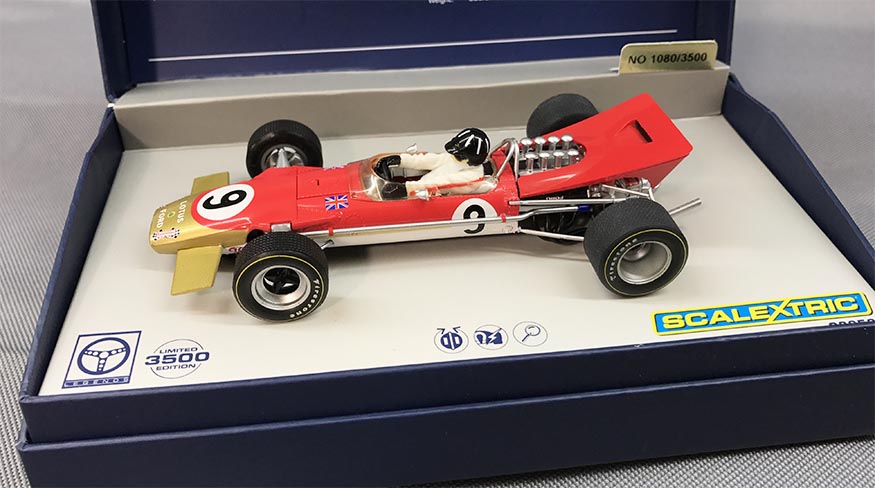 The slot car itself is some of the most fun you have in our hobby today. Anyone who has tuned and raced them in anger will happily echo that I'm sure. You might guess that this model is now all the way at the front of the list for tuning. I just have to get this car on the track!
Just a fun trip back in time thanks to a classic book and Scalextric.
-Harry