The only thing I needed after the first Ferrari arrived was the running mate to go with it. Took awhile…but finally it has arrived.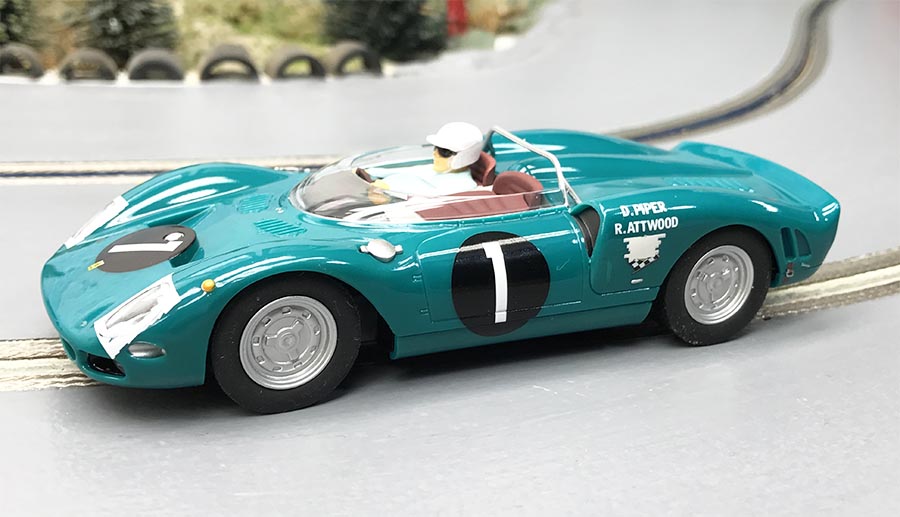 If you have not seen this Ferrari release from Carrera yet, check out our FIRST REVIEW here.
This release is the digital only version of course, but that doesn't stop me. The ability to program them for analog in just a few seconds is one of the benefits of the Carrera system. The only thing I cared about is just getting the car and adding it to the stable.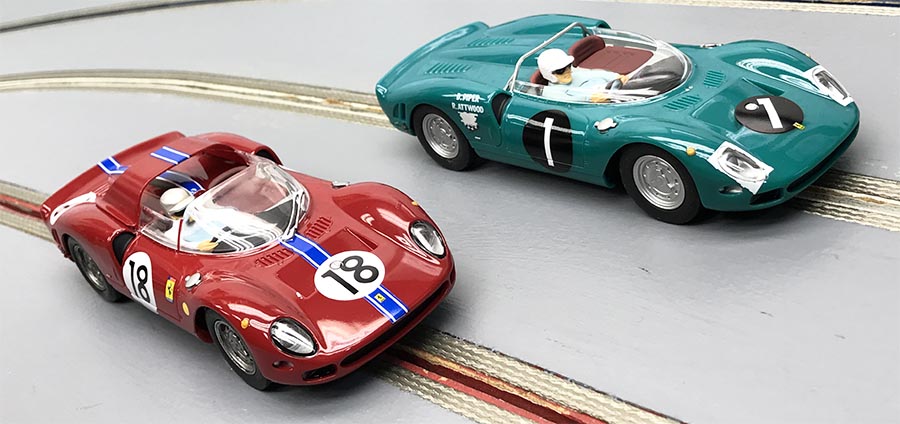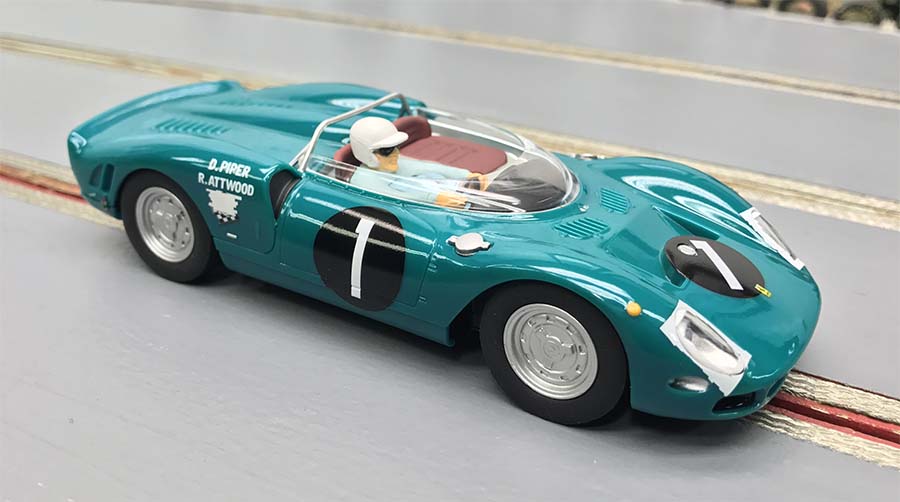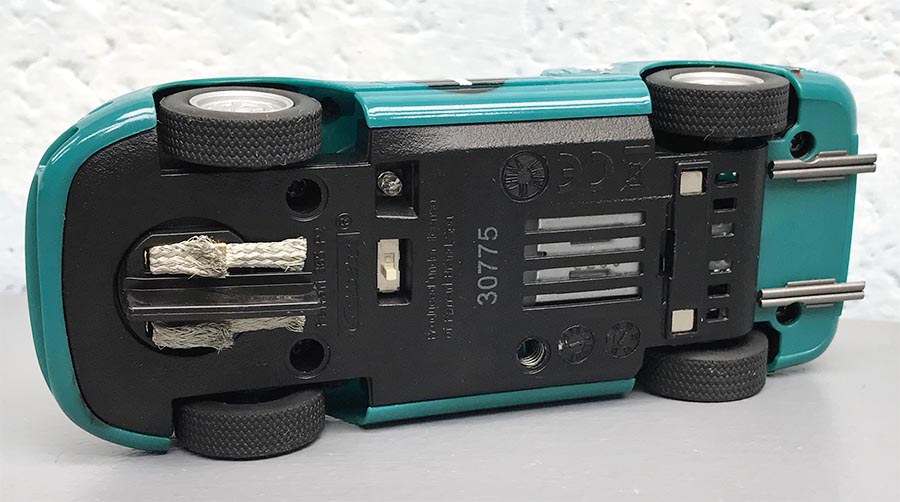 So the chassis and running gear is all the same of course.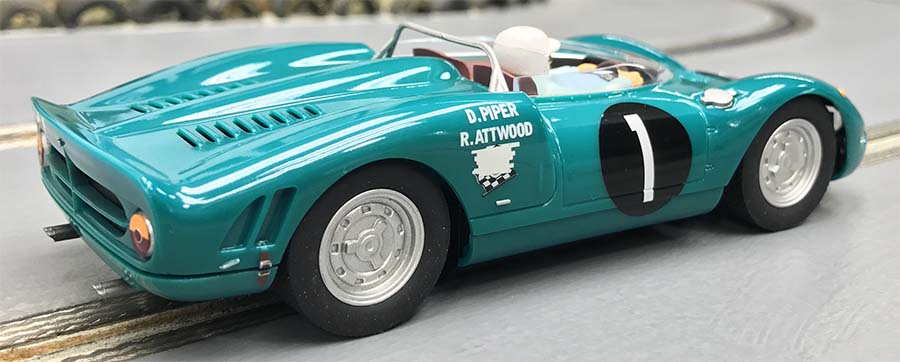 The slight gap you see on this rear section has already been fixed. Seemed there was some flash molding on the rear body post that was causing it not to seat properly.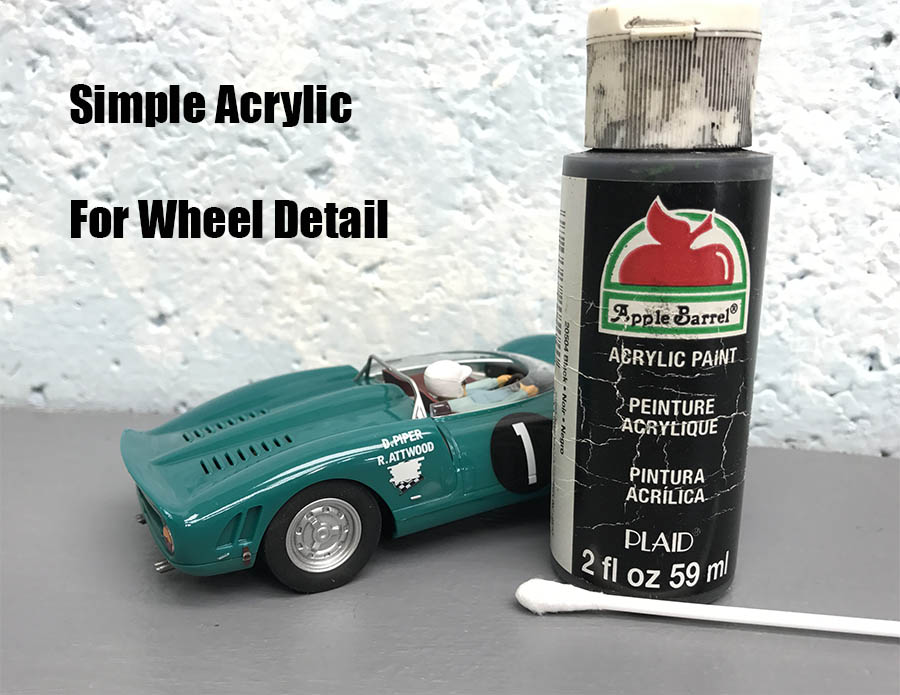 One thing about these cars is that the wheels seem to lack some depth. Using very inexpensive acrylic paint thinned with water and a cotton swab makes short work of adding detail.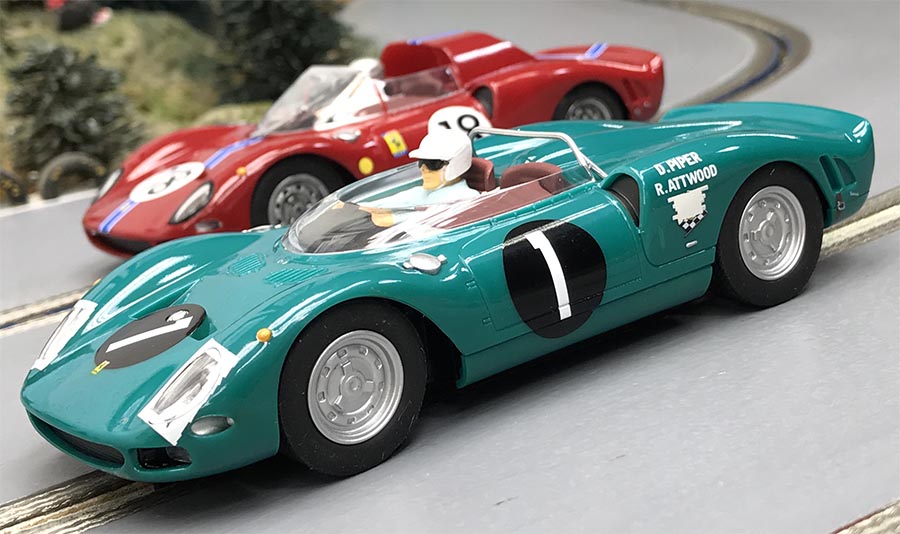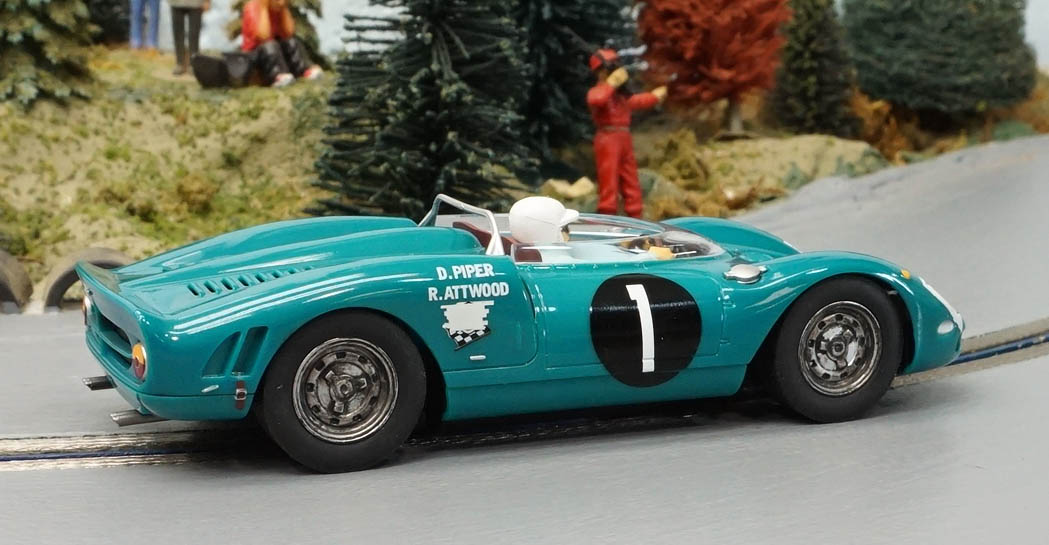 This classic from Carrera is one of the nicest releases in the line for me. The performance it has suits me fine, even in non-magnet form. With just light tuning and a set of Paul Gage urethane tires, these cars are just incredibly fun to drive. I have spent many an hour with the first release since Christmas time and that told me I just had to add another.
Well done Carrera!
-Harry
Model purchased from LEB Hobbies. Great service and price.