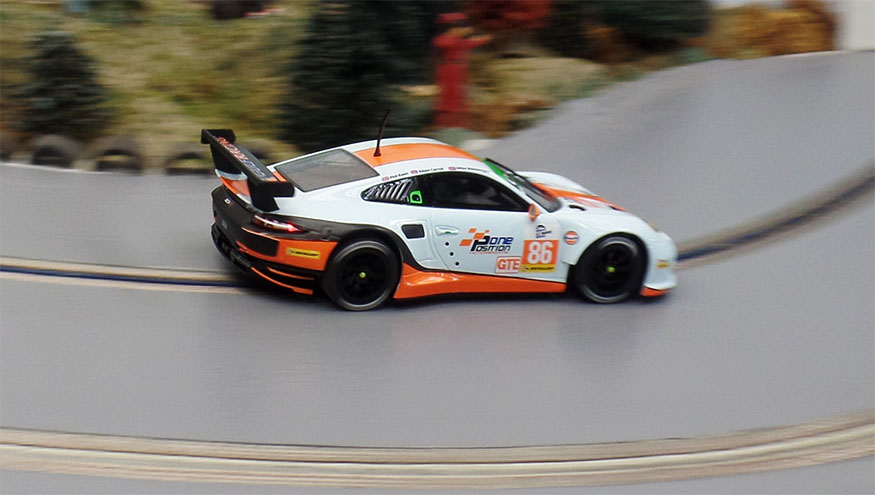 My collection of the Scalextric GULF series models has just increased.  Not only does it fit into the theme, but this release brings more than meets the eye. This is one of the all new inline models and I am really looking forward to matching up against the recent McLaren.
OUR VIDEO REVIEW

As far as the car itself is concerned, it's not nearly my favorite mold. Porsche 911's are likely one of the most released models in this hobby and I have more than enough of them.  But the GULF scheme worked the magic that it does and the car ended up in the good old shopping cart. I admit that I also knew the car as one of the newer tooling efforts by Scalextric that would feature the inline system. So given those two appealing factors, I was rather impatient for it to arrive.
As expected the car comes in the more attractive GULF decorated case. Meaningless to many of you of course, but there are those of us who like seeing it when on display.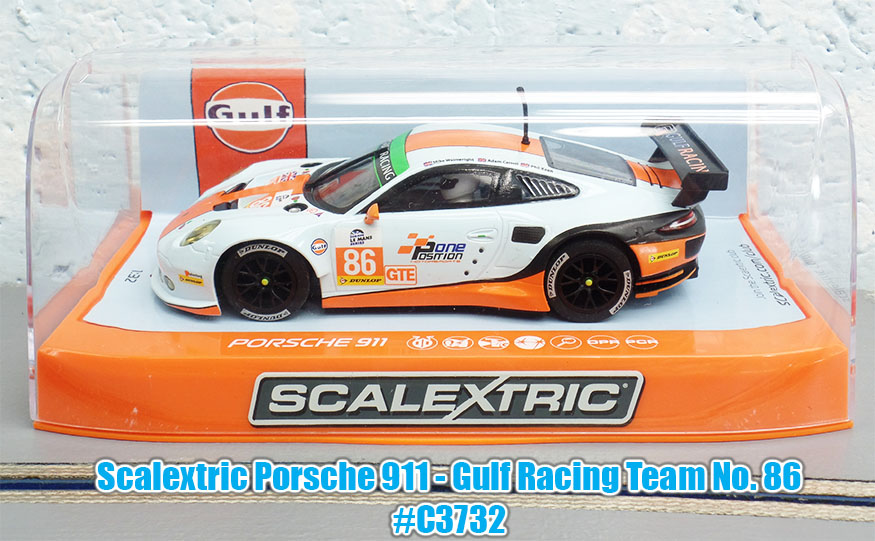 All the markings and overall shape of the car is done well enough for me.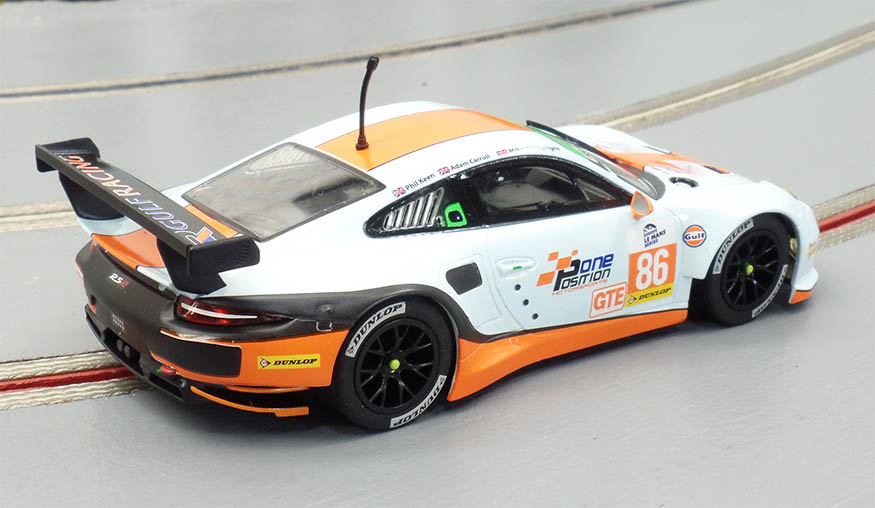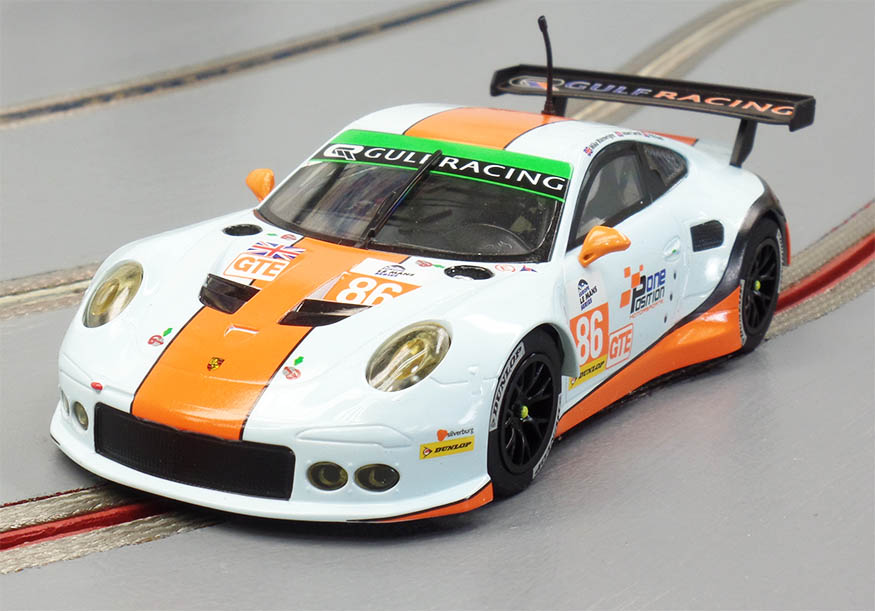 Detail level is also more than enough for my eyes. The new half tray interior does the job as fas as I am concerned. If I have to take apart the car in order to see the detail, then for me it's simply a waste of tooling effort. On some models with open or large cockpits, I can appreciate it. But on a model like this? A half tray is fine. I am sure the hardcore racer will appreciate it as well.
Continue reading Scalextric Porsche 911 – Gulf Racing No. 86 →