This little Ferrari by Carrera just made it in time for Christmas and it was worth the wait.
In my 1/32nd scale world, this release is one of the most anticipated of the year. Models in this era are likely the most appealing to me because they not only have a fascinating history, the cars just have so much character.
We all know what they say about first impressions. The moment I opened the box I was smiling so things were looking good.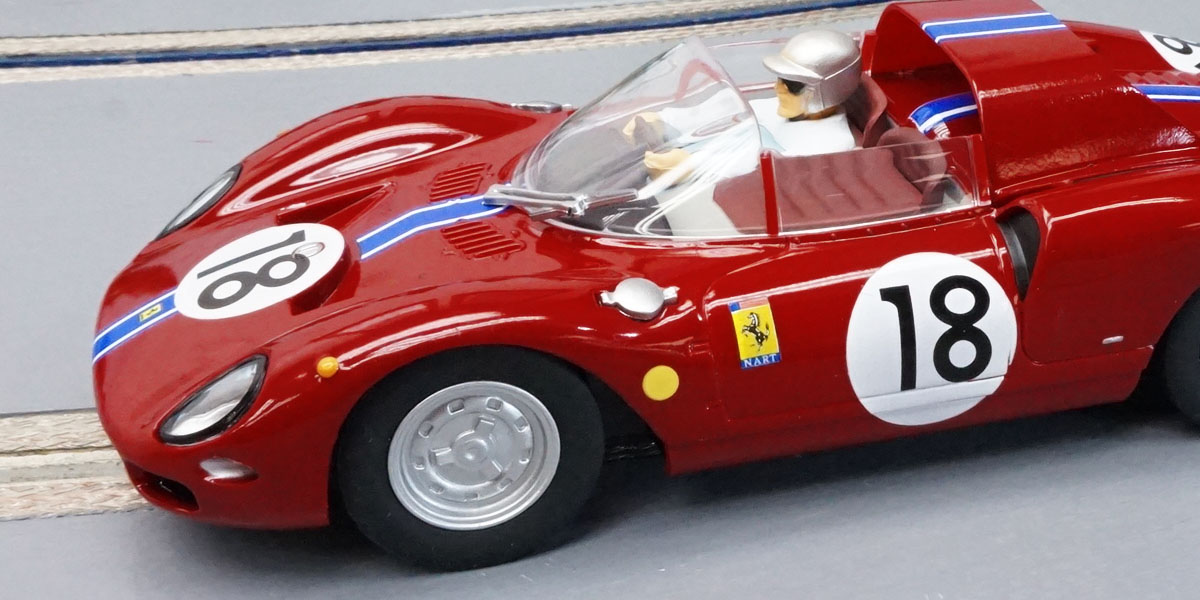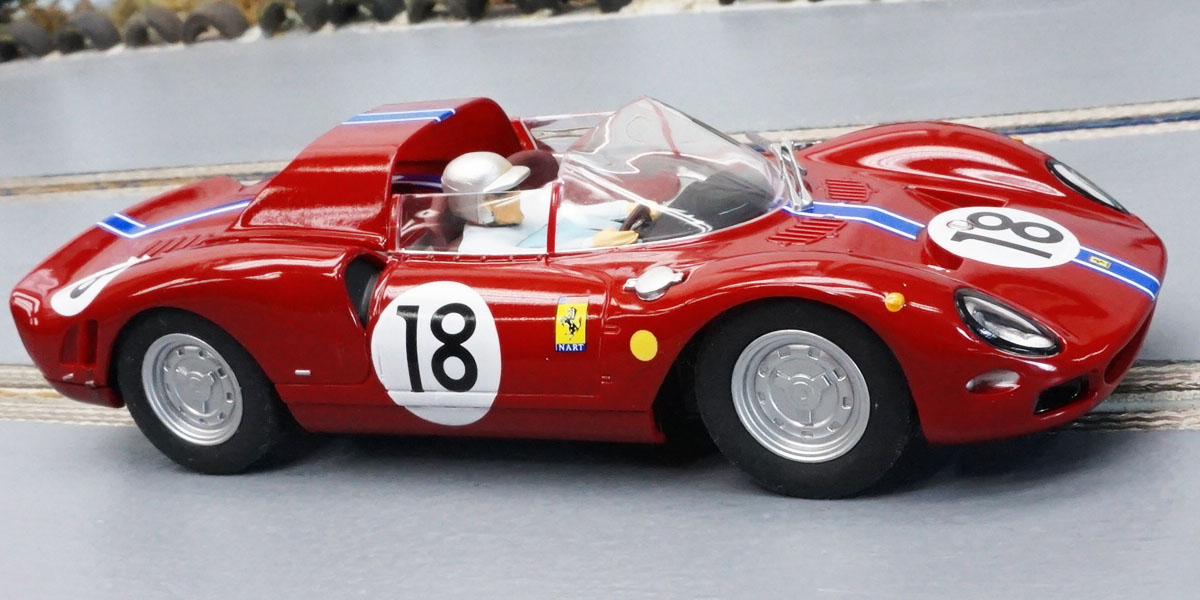 Researching this car told me that Carrera has done a very good job of capturing it in our scale. The car appears to represent the North American team entry at LeMans 1965. What few photos I found indicated Carrera executed it well enough. Of course nothing is ever perfect but overall I cannot complain.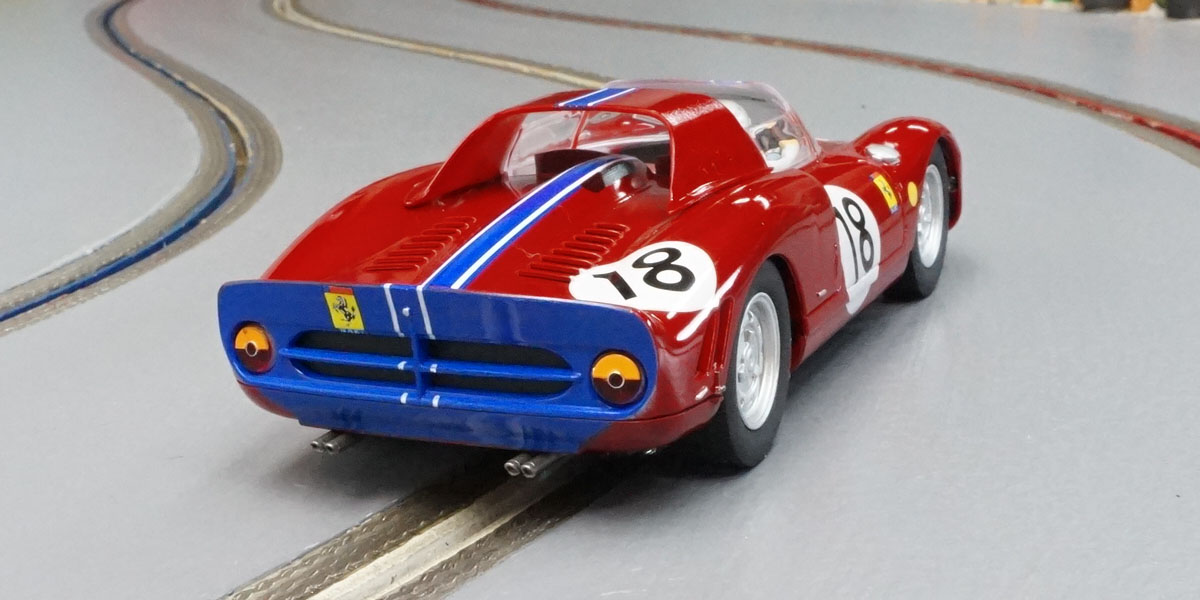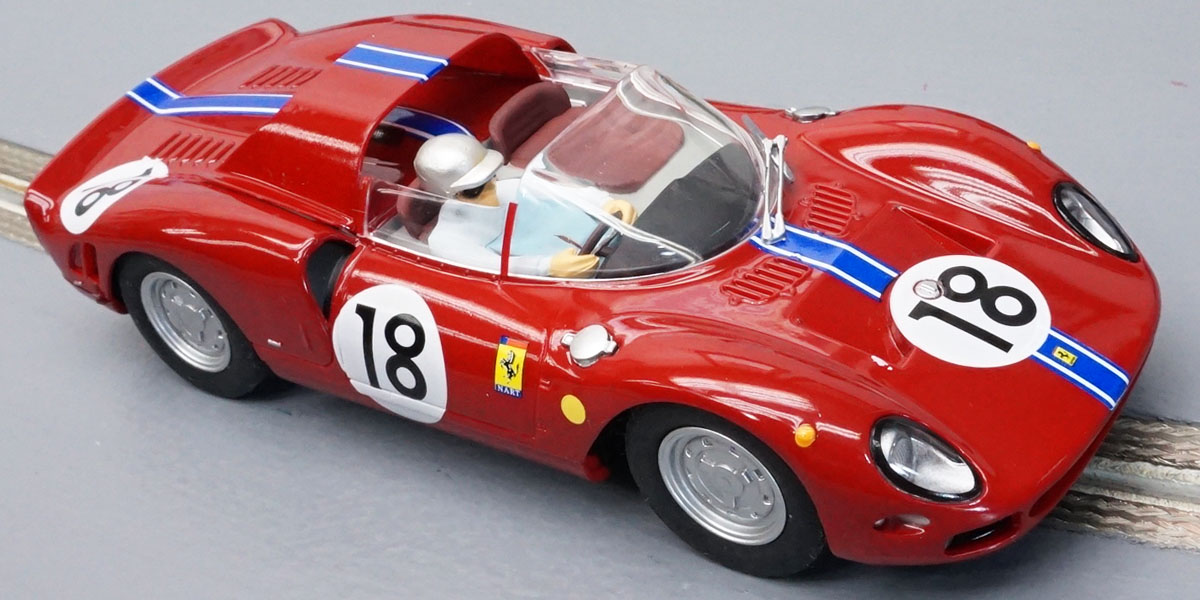 The overall finish of the model is well done. Colors and markings are very clear and opaque. Details for the scale enthusiasts are minimal but enough for my taste. Items such as the numbers being slightly off center of the roundel as they were on the prototype made me grin and can't help but acknowledge the effort.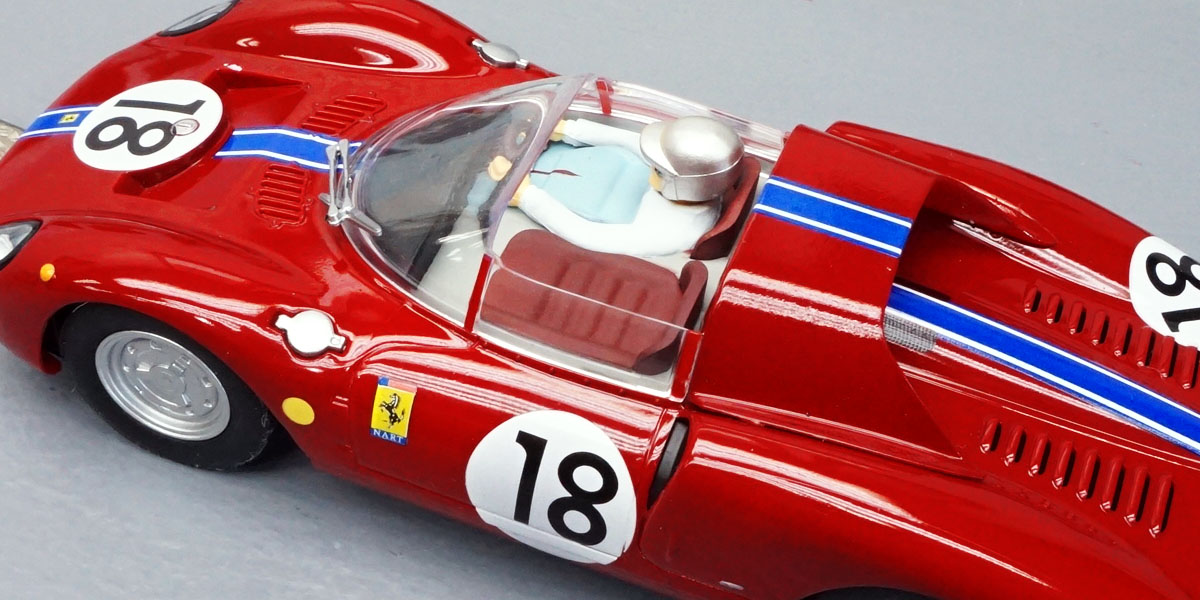 Underneath we see the standard inline configuration which is what I expected.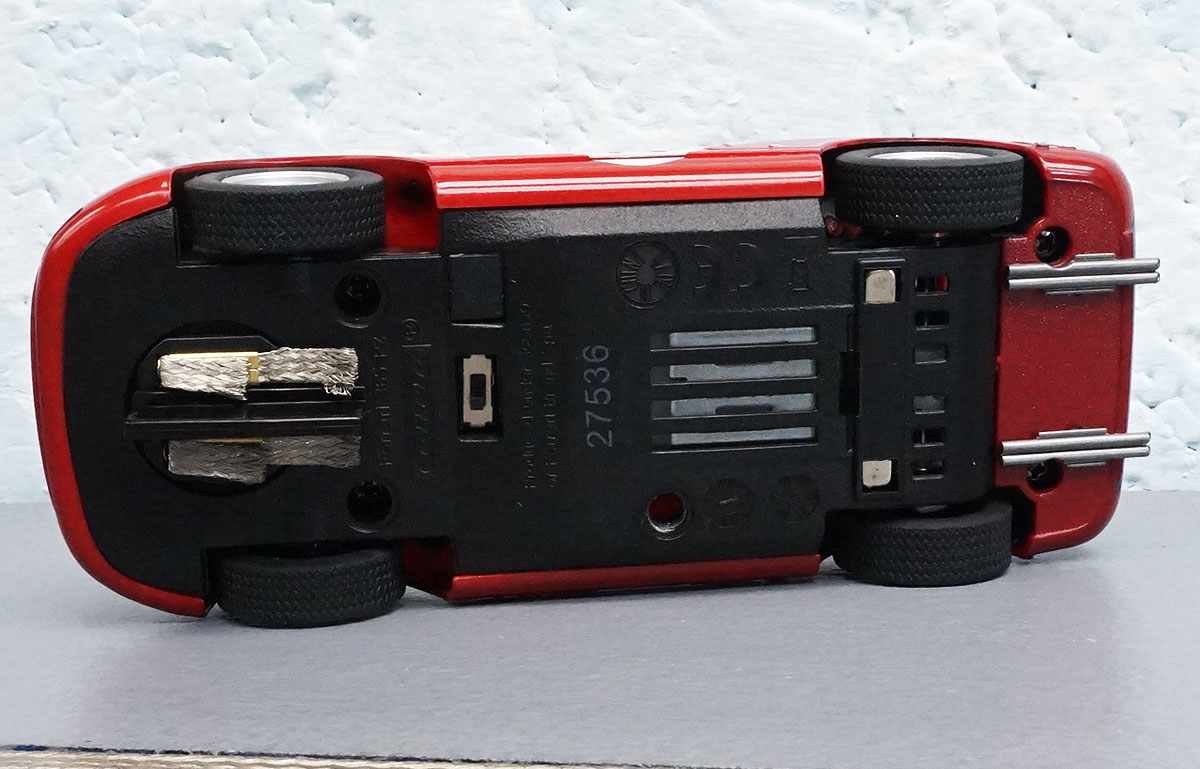 After removing the 4 screws we see standard Carrera components throughout. I suppose that some of us veterans in the hobby should appreciate what we are seeing a little more.  Some companies would change motors as often as they released models, making the cars it should have ran with incompatible out of the box. Carrera stays constant in that regard and given the obvious match up with the Cobra, I look forward to some fun action.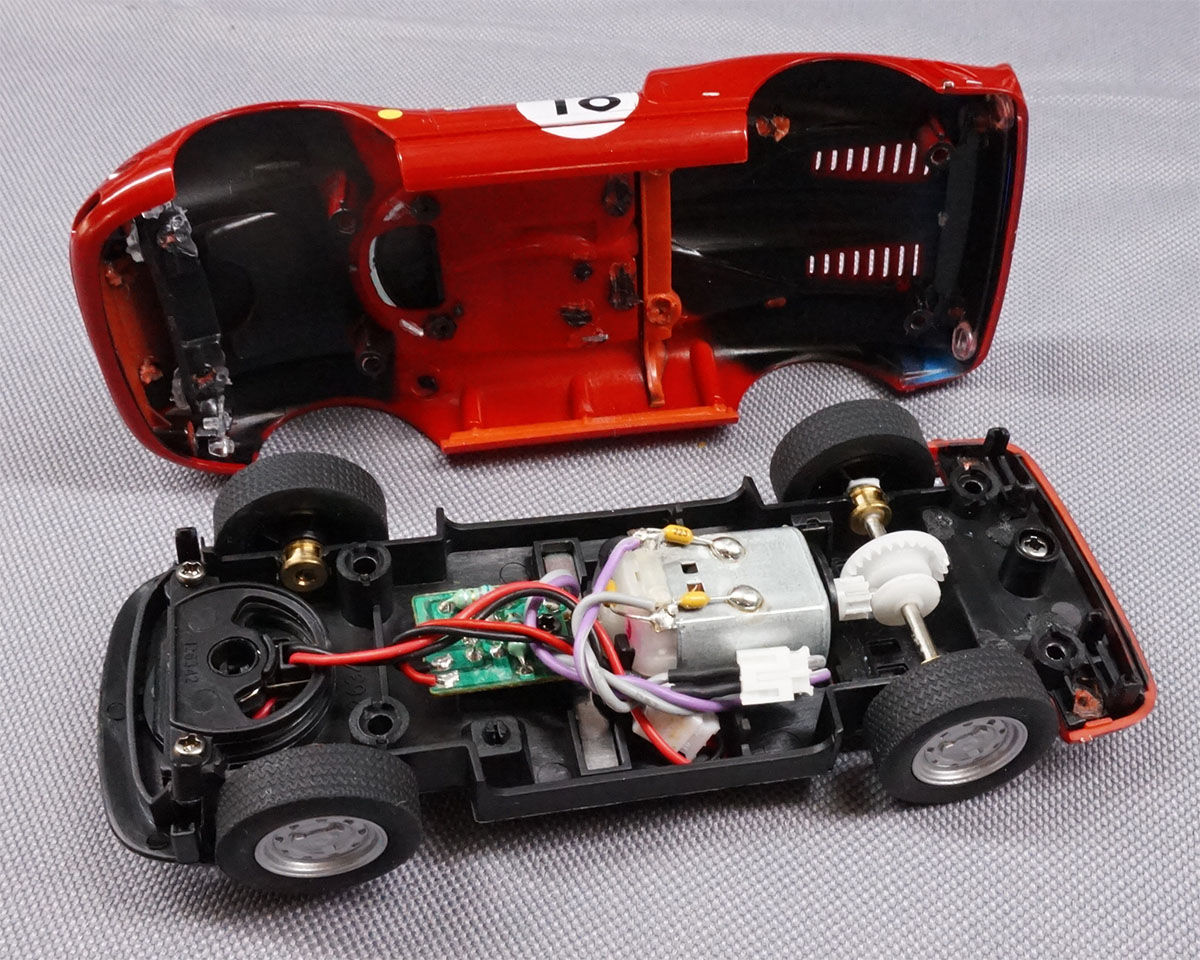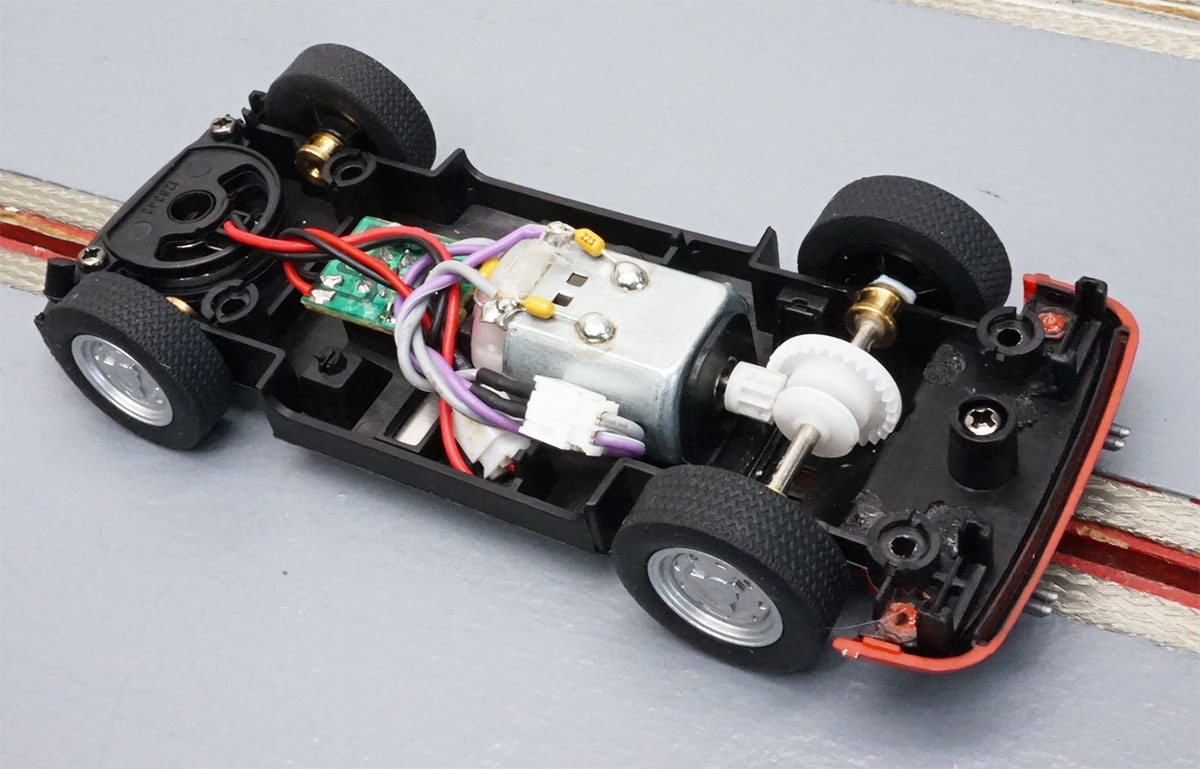 If you care to know what I regard as a good running slot car out of the box, this car is a good example.
As our track is wood and non-magnet, any model that runs reasonably smooth from the box gets high marks from me. A little hop or chatter is nothing I will consider a negative as the model wasn't made for this track environment.
This little Ferrari was an impressive car as it had almost zero wheel hop or chatter. The fact that the stock tires gripped as well as they did was another bonus. After-market tires will make it better, and I just had to put them on.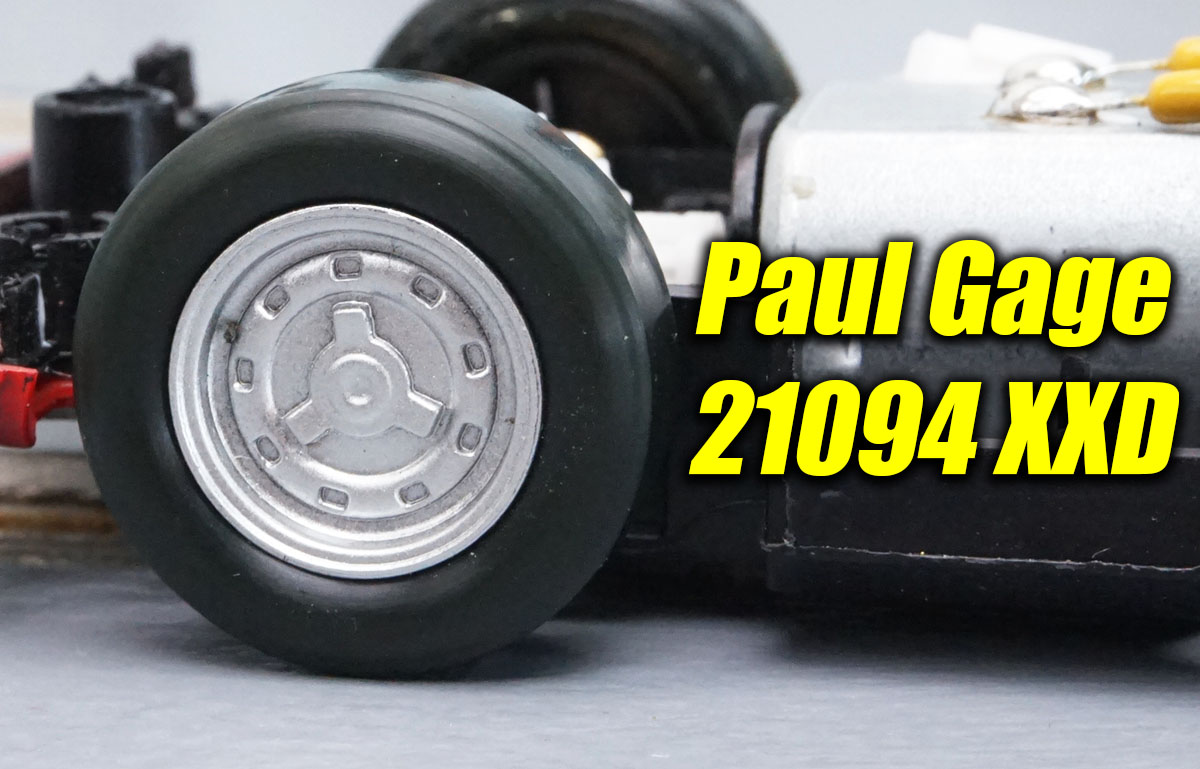 This change alone transformed the car as most after-market tires will.
It's rival the Cobra is a just a tad shorter in wheelbase but these models match up pretty well.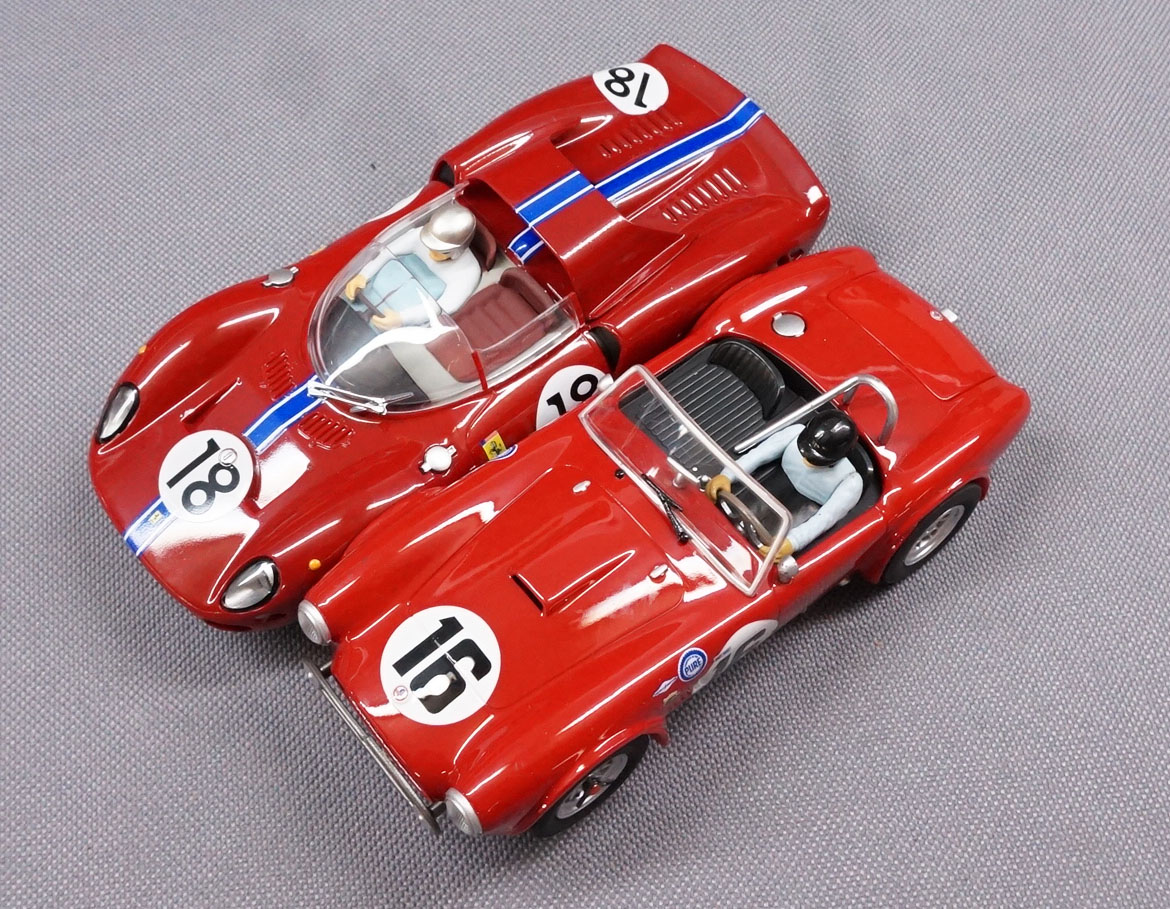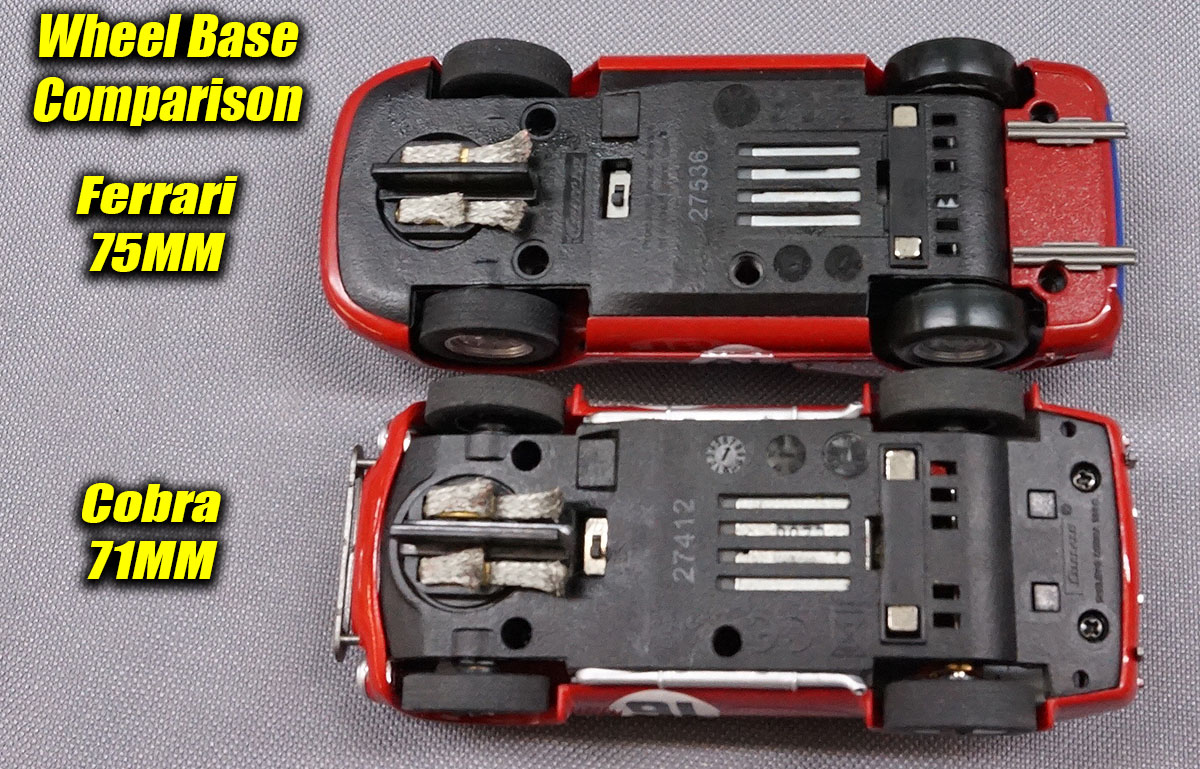 I simply have zero complaints. Others might. For my money, Carrera makes a very good slot car for the price and this is no exception. It looks great overall and runs impressively with little tuning. That is about all you can ask for in a simple ready to run car.
-Harry
This Review Sponsored By