Good old Fly. Our so-called love/hate relationship with them goes back many years. Some cars were stars, some never shined. This model is one of those that have always been a favorite of mine and as you can see, still gets plenty of attention.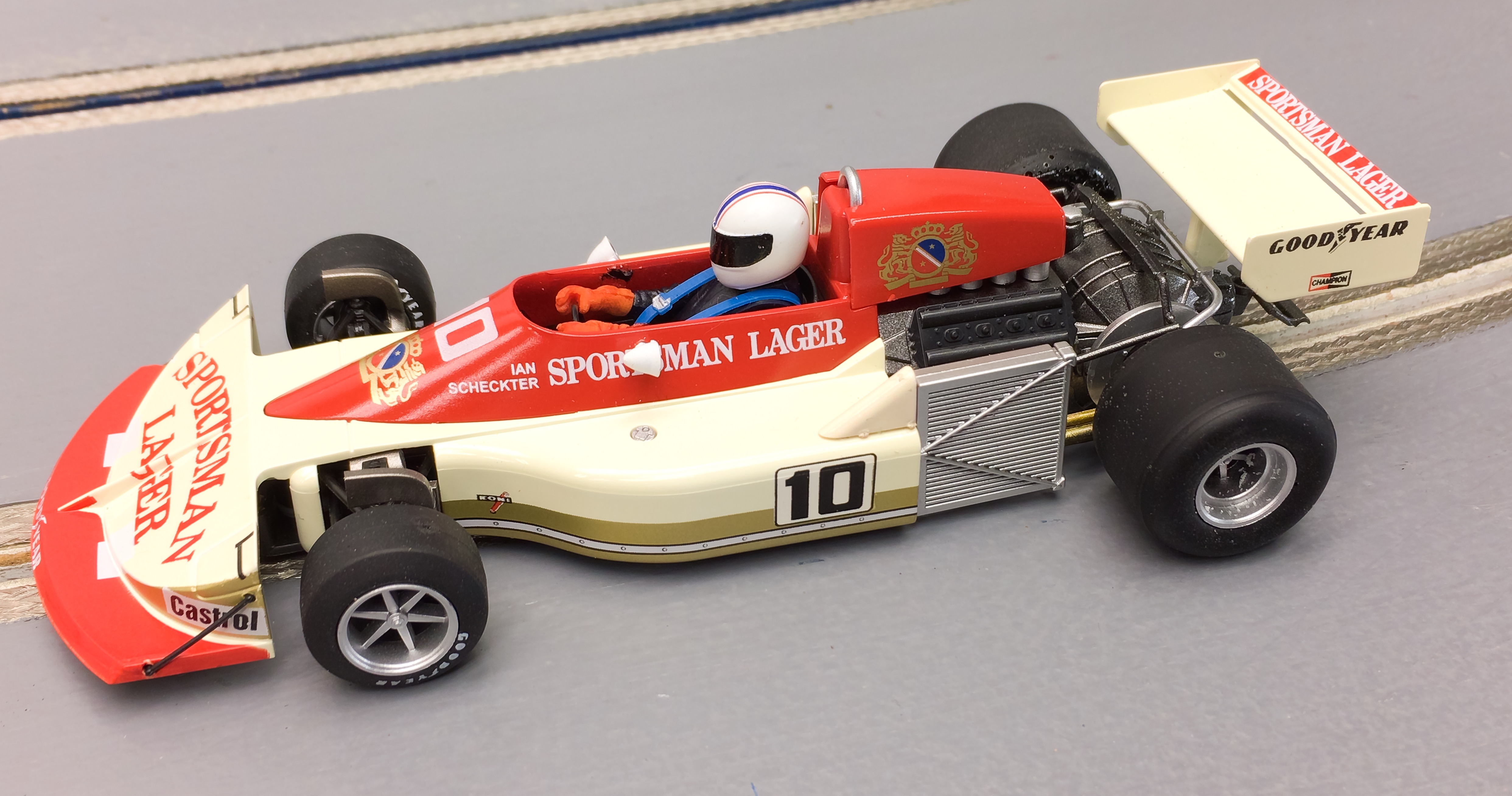 The classic F1 series is a hit and miss series from them. Models like this March, recent Brabham and Lotus 78 which uses the traditional (and much preferred) inline configuration are the ones I feel are worth the tuning effort. Other releases such as the Williams are almost useless due to the drivetrain and inability to even secure replacement parts.
After tuning the Brabham as shown in the review, this model needed the same. The one thing I am changing is the motor. With the new "Minnow" motor now available, I could have this model better suited for our smaller home track.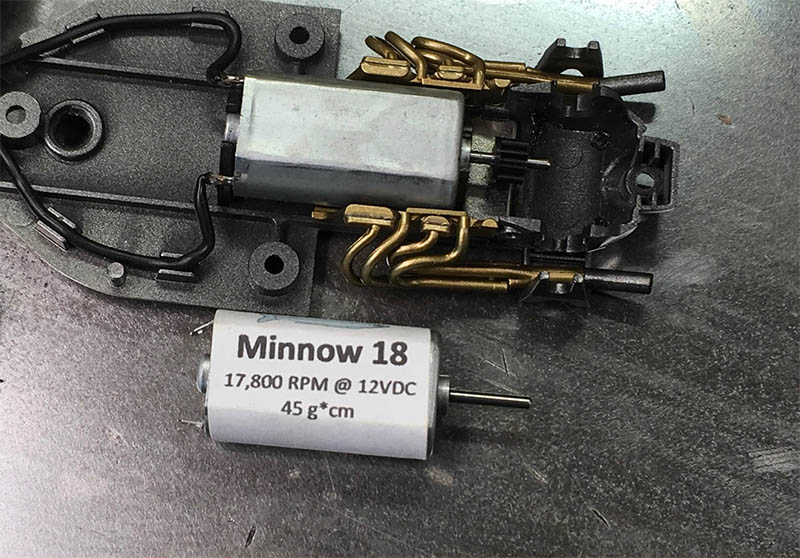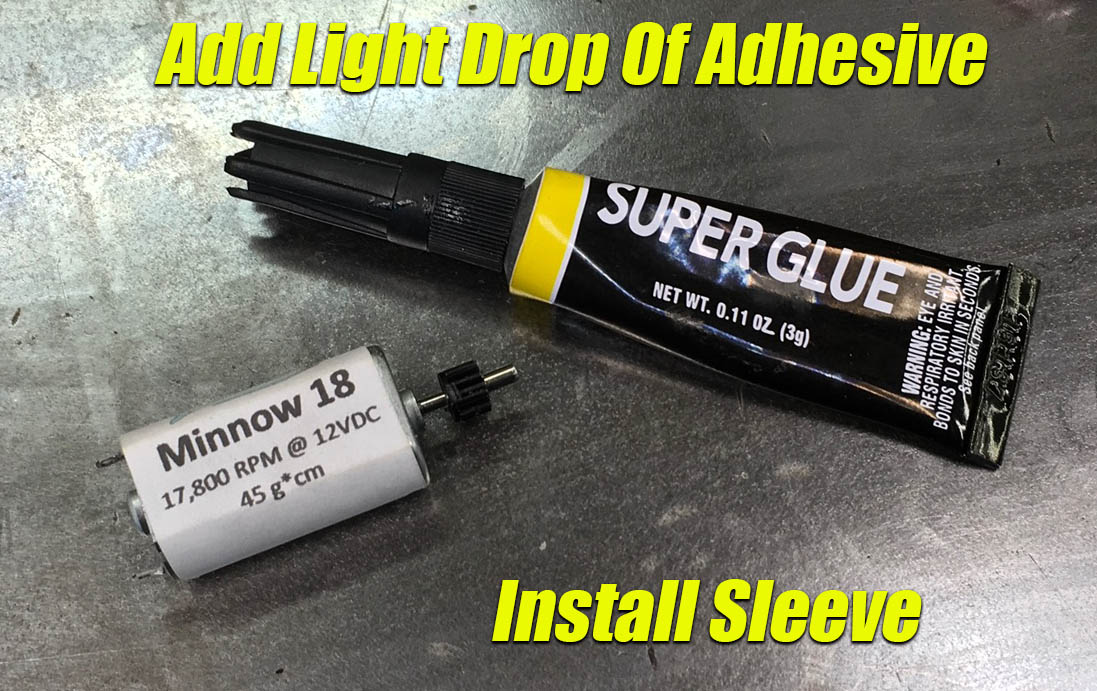 You can use a sleeve on the end of the motor shaft to allow the shaft to set in the crown gear as it should. The gear is set for a 2mm shaft and without the sleeve, the entire rear axle can have excess side to side freeplay. Slot Car Corner carries sleeve material here. I secure the sleeve with Super Glue.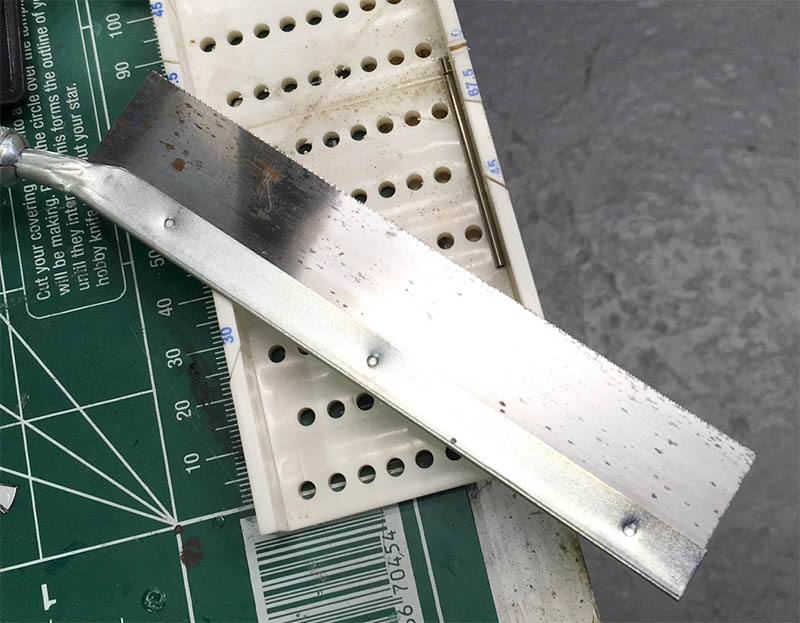 I use a mini miter saw for cutting the tubing. Just a few quick passes and it's through. Clean up any flash with small file.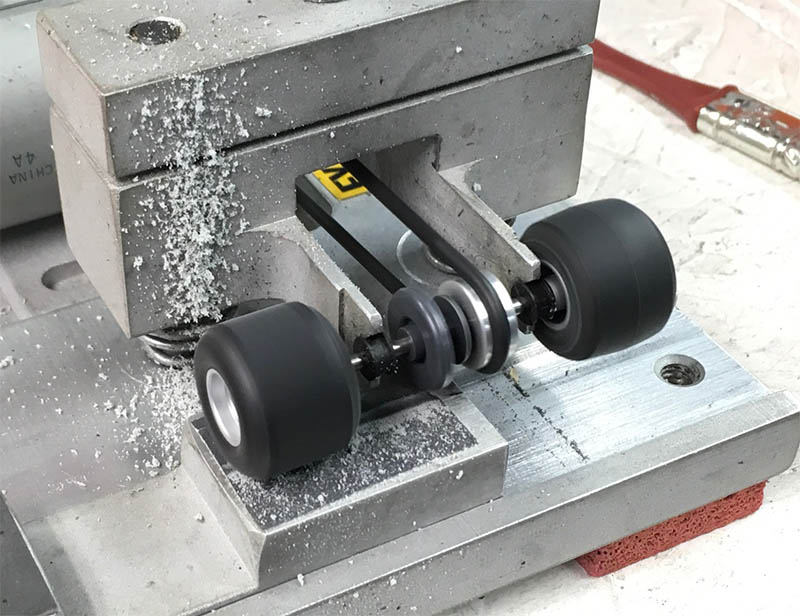 Next is a session on my Tire Razor. I first sand the wheels then install Paul Gage urethane tires. Repeat the sanding and we have a very smooth axle system.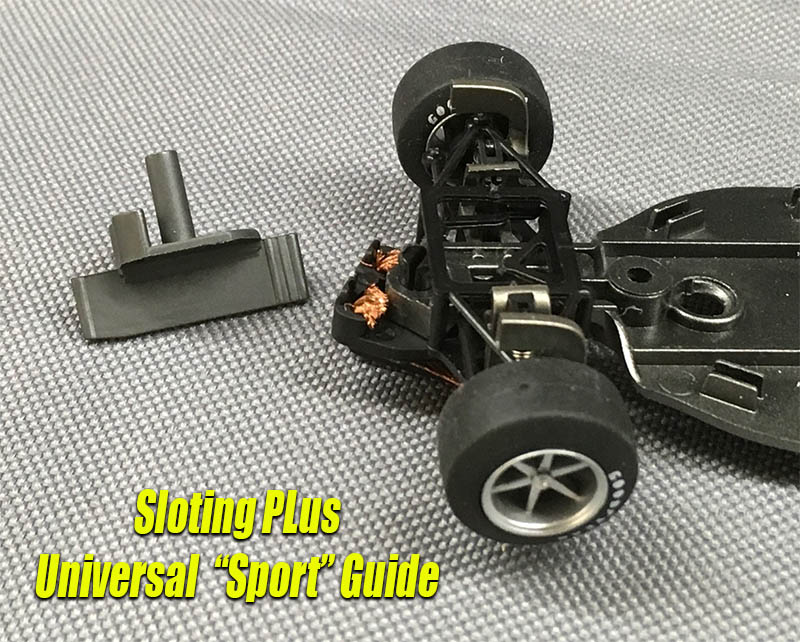 The final upgrade is a new guide. I disconnect the steering as it's basically useless and doesn't really provide any added scale realism. It does more harm by causing excess binding so I just trim and cut the steering bracket away.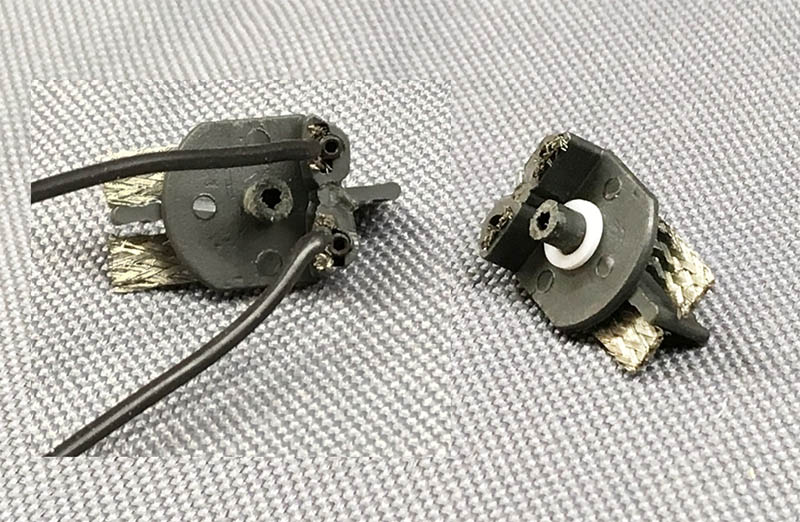 With the post on the guide trimmed it's ready to install.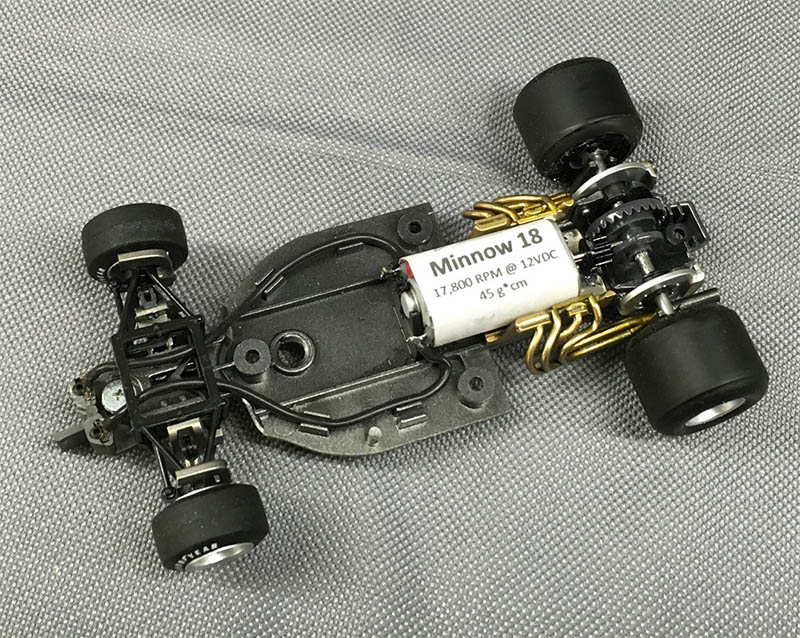 The finished chassis.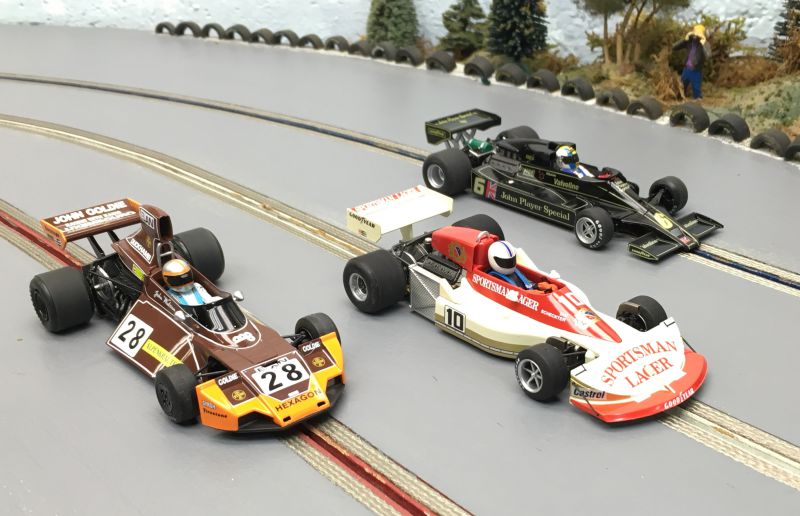 For our track these changes create a great running slot car. Flyslot still has some nice cars that are worth investing in, and these are near the top of the list for me.
-Harry