Another version of the steel wheel design has arrived. These wheels are ribless (smooth) and will allow you glue on a variety of tires.
NEWS! It has been decided these wheels will now also be offered with 3/32nd axle size.
From the desk of the SCC Mechanics:
Based on our popular 1:32 Classic Steel Wheels, the 1:24 Classic Steel Wheels WITHOUT a center rib offer scratch builders and scale racers a realistic looking "stamped steel wheel".  These wheels are designed for standard 1/8″ AND NOW 3/32nd diameter axles.  We offer Paul Gage H&R Narrow (Ribless) urethane tires , however, many tires designed for narrow "spool" (no center rib) wheels from other manufacturers will work as well.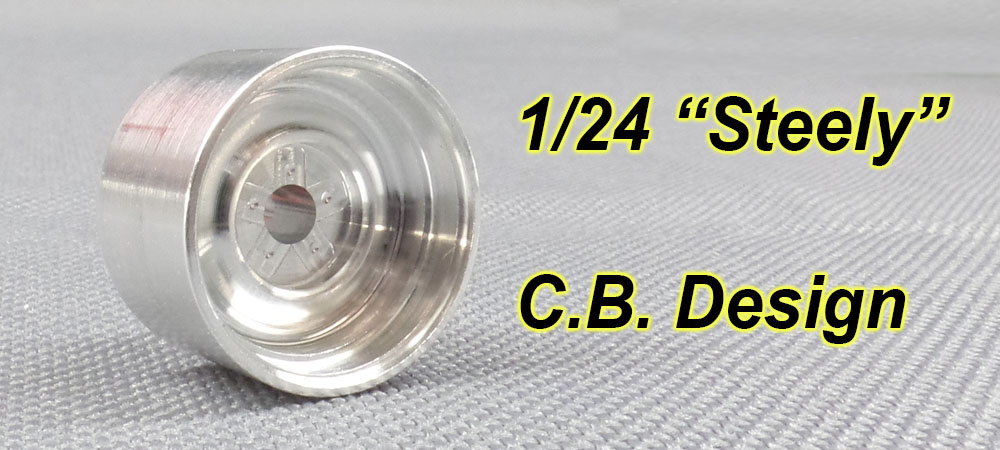 The sizes are the same as the previous Steely wheels and use standard (4-40) .050 hex set screws.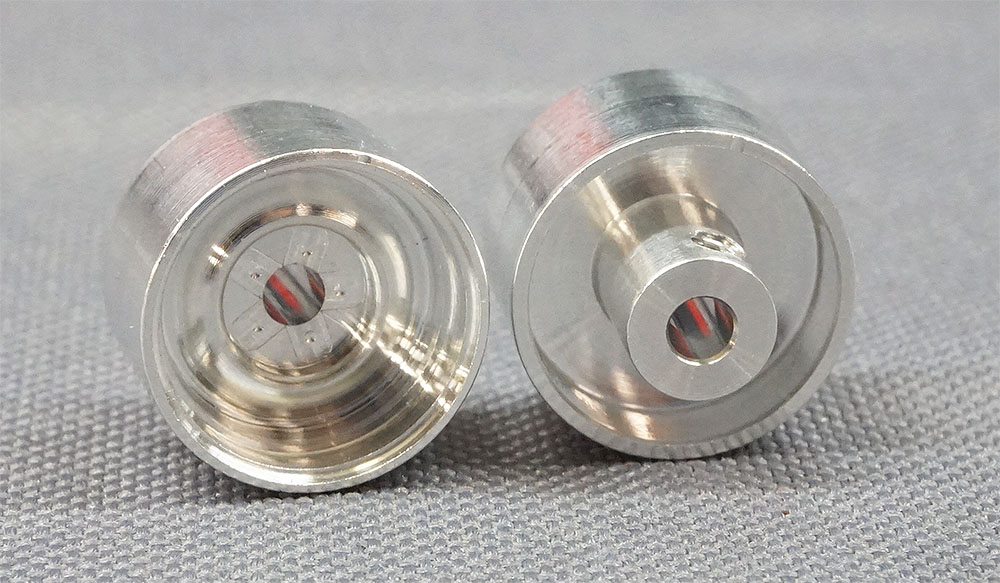 These will be available in standard narrow width only. The wider 18 MM sizes are coming soon.
The 1/8 axle fit as again as precise as you can ask for. My test samples fit the axles so well, I had to slightly twist them to get them on.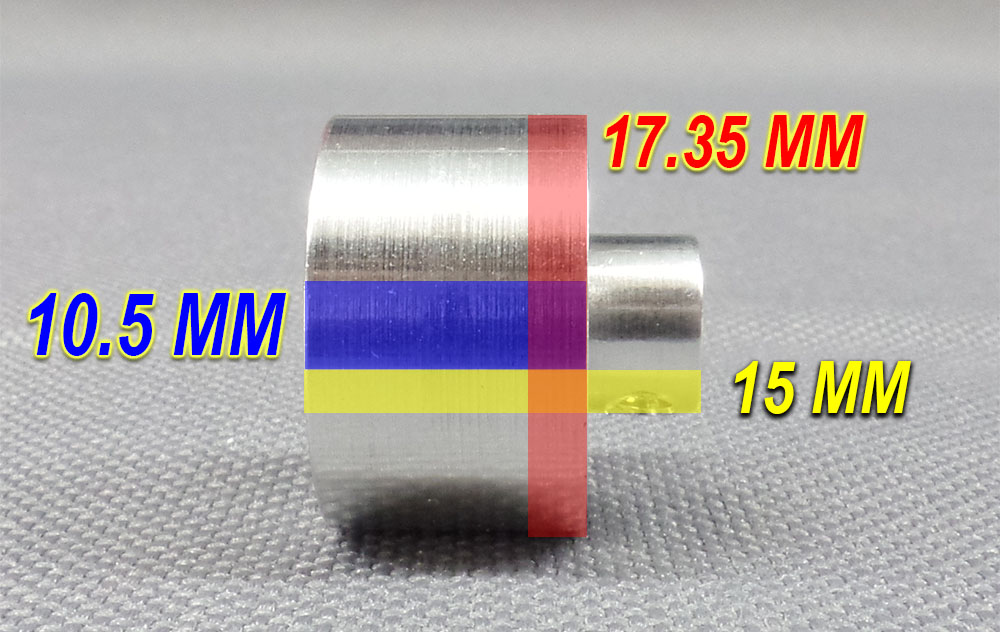 For many enthusiasts, the ability to glue on new style urethanes has been the option we have waited for.  These wheels allow that. You can use foams and other tires blends as well.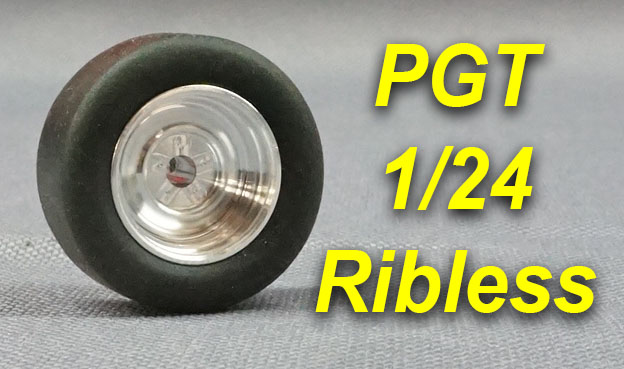 Just one more option for the 1/24th modeler. The scale appeal combined with the precision fit makes them very appealing to me.
-Harry
Available NOW at the SCC Store!
Thanks go to Slot Car Corner for sending in these samples.