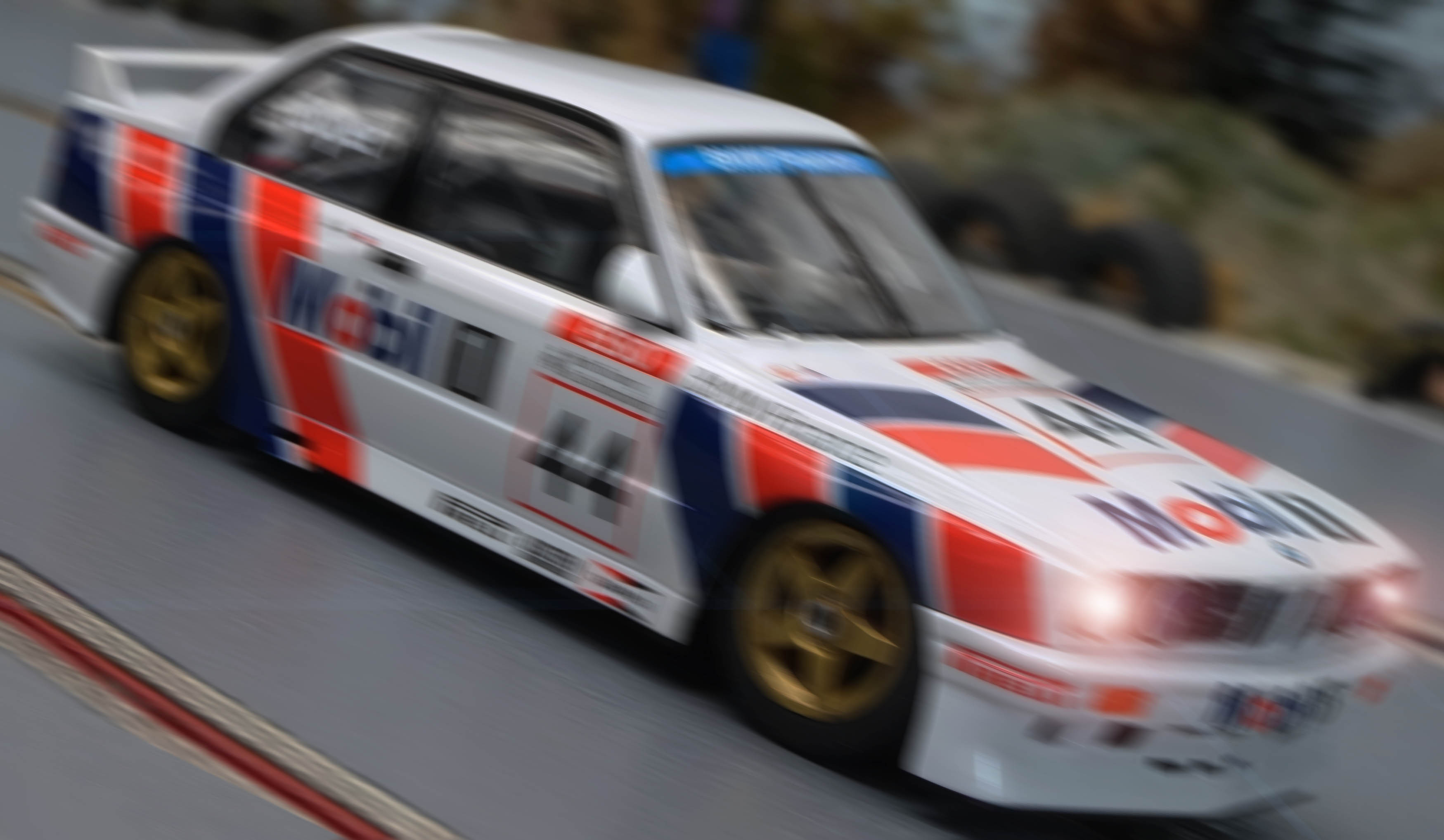 This is the second of my Scalextric BTCC releases and this time we travel back to the early 90's. It's interesting that you can choose between the era's of this series but that wasn't my motivation for choosing it. Like the modern 125 Series 1, it's more about the changes Scalextric has made and the fun the cars deliver.
For the veteran enthusiast you can tell I have things a bit mixed up. This release has been with us for quite a while and I am now just getting around to looking at it. My only excuse is my lack of interest in the 1:1 series. But after testing the modern version shown HERE, I had to try one from the classic range.
On the outside the car seems done well enough. Markings are clean and crisp and mimic the prototype well enough for my eyes.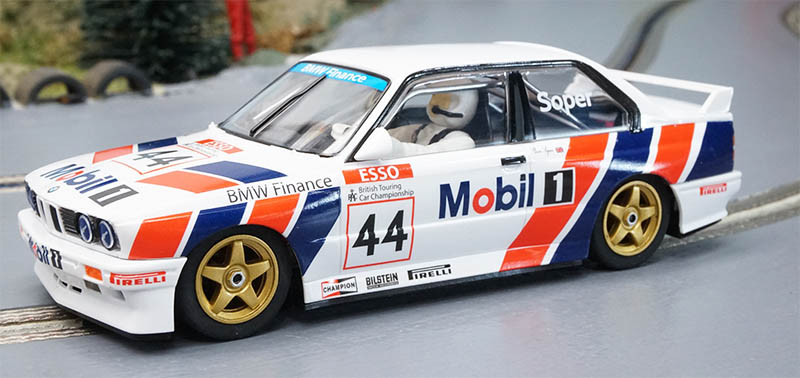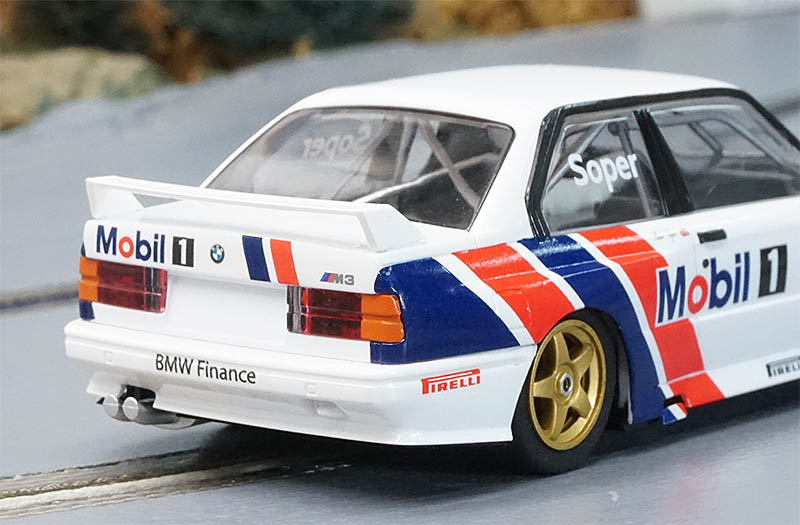 The half tray interior Scalextric has returned to using looks well enough for me. Not everyone is in agreement with this of course, but for my eyes it works just fine.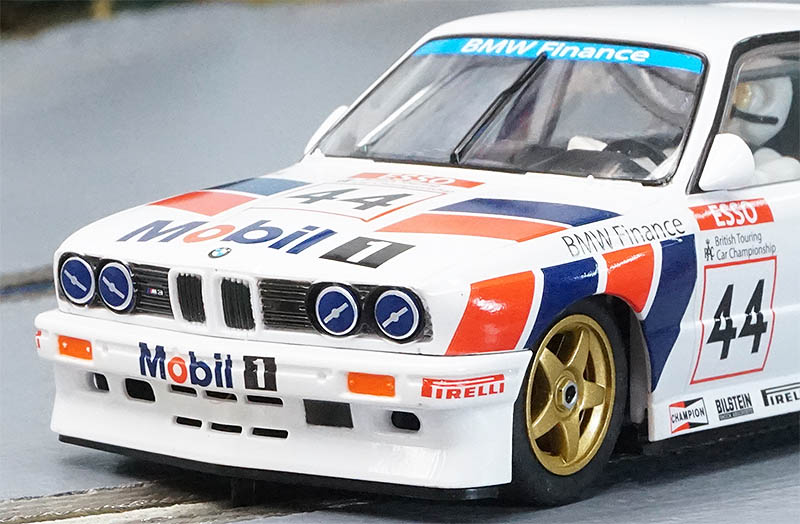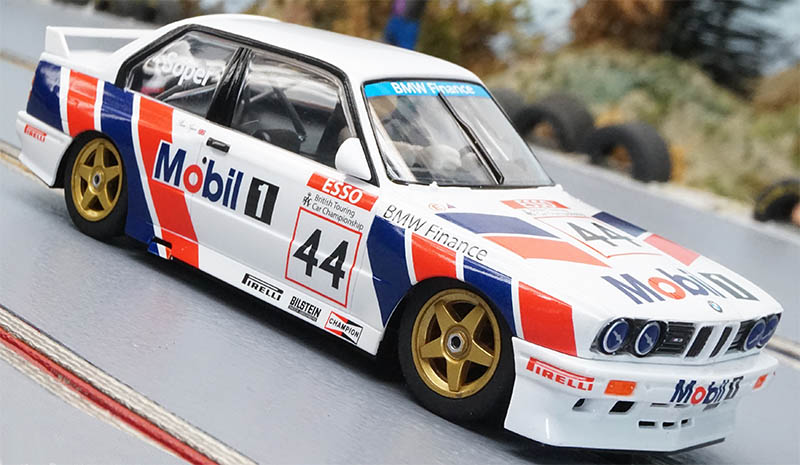 The only thing I see that stands out is the wheel pattern choice. In researching this particular model, it appears these wheels are incorrect. The prototype photos I found here had 7 spoke Technomagnesio wheels and not the more common 5 spoke Dymag  type wheels the model come with.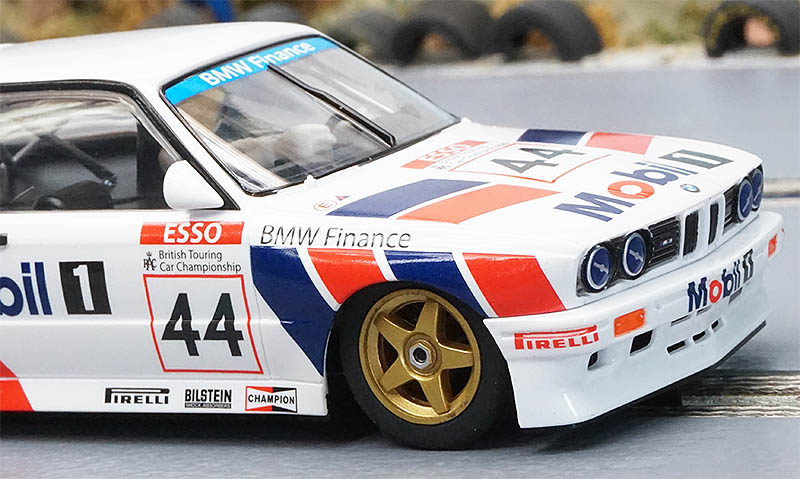 Is this a big deal? Perhaps not. It could be my research is flawed. It does not take away from the appearance as many cars in the series used this wheel design. Then again it might matter to some scale enthusiasts if my research is correct.
Overview of Model
Looking underneath we see the inline chassis which is another subject for debate. Some like it, some do not. I do like inline so the model suits me fine.
Removing the 3 screws we get a close look inside. Stock motor is present and gearing is the industry standard of 9/27. Large bar magnet in place as expected and my favorite part: Lights. Both front and rear. No actual braking lights but that doesn't bother me.
One thing I noticed during my first laps out of the box was a very distinct rattle sound. I thought perhaps interior but under closer inspection it was the motor. It isn't a very tight fit in this car and movement is noticeable front to back.
The video above shows how I fixed it. It also addresses the wires going to the rear light board. They were wedged under the crown gear and rubbing. That certainly isn't good so I moved them safely out-of-the-way and glued them.
Our road test is different this time. Responding to some feedback from fellow enthusiasts, I chose to test with aftermarket tires. In this case I used Quick Slicks silicones. This choice was again based on feedback requests.
As you can see, the model is quite a handful with these tires. So much grip that I am not getting that slight drift effect I have with urethanes. That's ok though, I'll continue to tune and get this car hauling the mail like I know it can.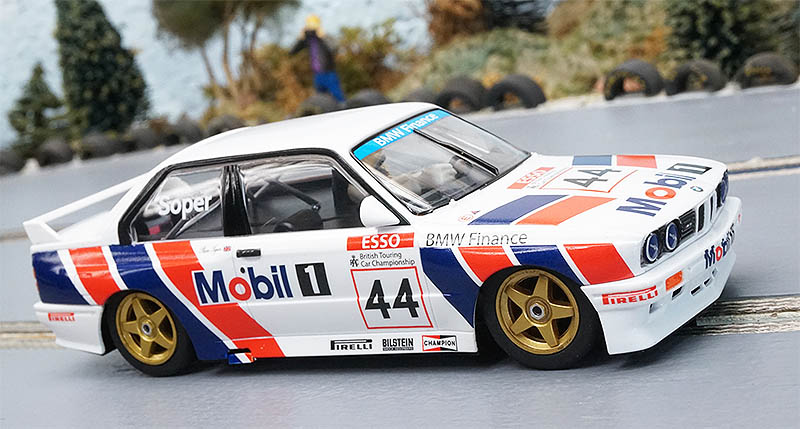 Another nice effort by Scalextric. Nothing is perfect, but the car in front of me looks well enough and will be tuned to suit my taste easily enough. Part of the value for me os the trial and error of performance tuning. It's fun to spend some time with a slot car and start shaving off some lap times as I go. I might not have much appeal for the 1:1 series itself, but these cars in 1/32nd scale are certainly worth the attention.
-Harry
This Review Sponsored By Slot Car Corner