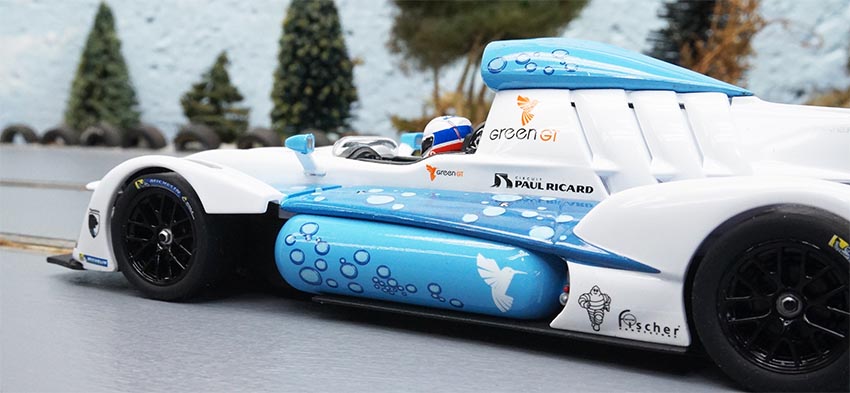 Leave it to Carrera to bring us models like this one. It's been a couple years since the first release and it's good to see the model return just in time for Christmas.
SUBSCRIBE TO THE HOME RACING WORLD YouTube CHANNEL
If you are not familiar with this car then I highly suggest clicking here and having a read. This unique car saw it's debut in the Carrera line up back in 2014. Not the most popular release of course, but still a significant accomplishment with the mold and the theme.
The "Green" energy side of this model is pretty important across the big pond. More so than you might think. Saving precious energy is near the top in the quality of life department. I was unaware of this until the history behind making this car was revealed to me. So knowing this history, the choice to create this car made sense. The same can be said of the Formula E models Carrera has brought us.