Spent a little time tuning this new car for our wood track. Not a lot of work to get them running pretty smoothly on the wood, but thought to share a few ideas.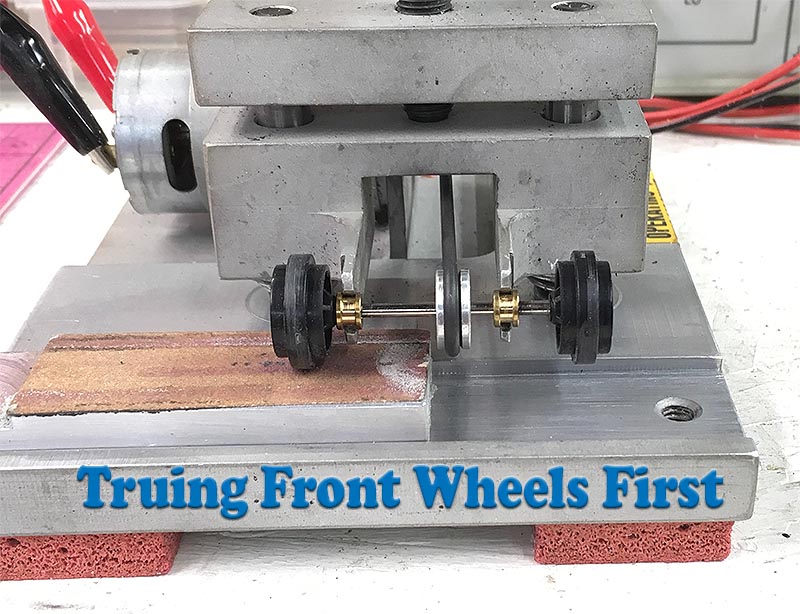 After removing the chassis, my first step was the front axle. Using the Tire Razor I trued the wheels first and then installed the tires.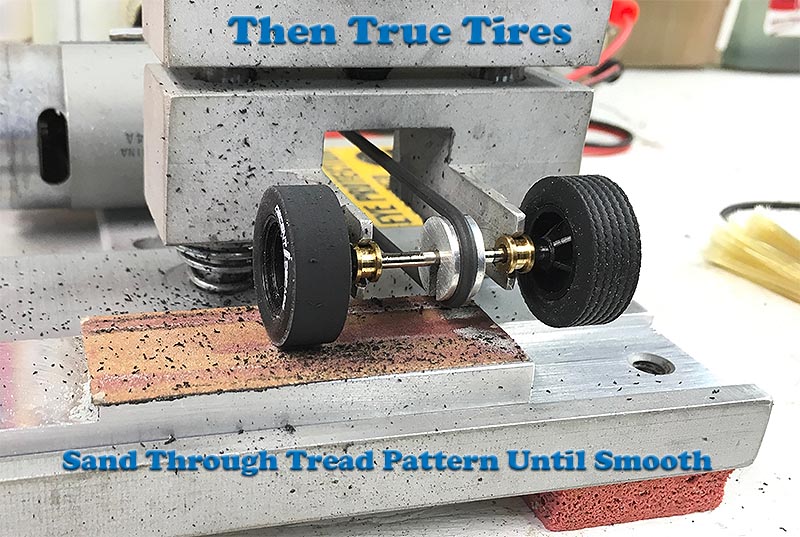 I usually sand until the surface is smooth.
Perform the same step for the rear. Then I installed Paul Gage tires and trued.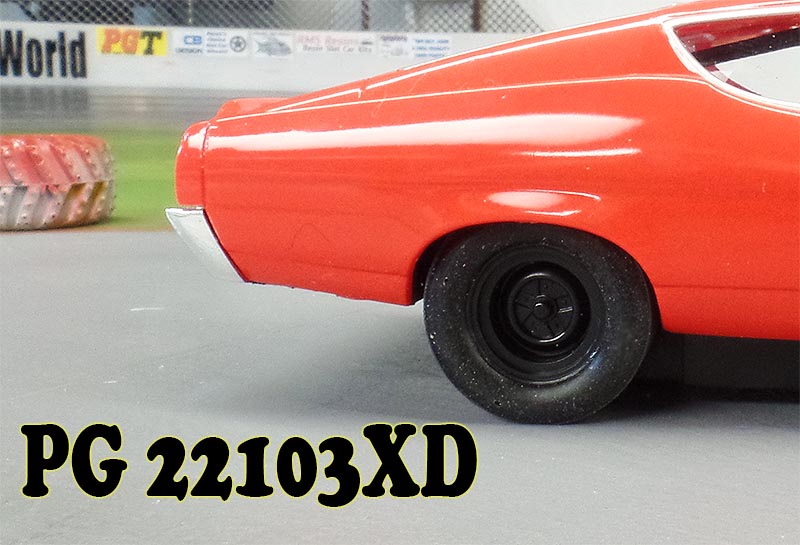 The size and profile of this tire is to my liking.
Now for the chassis.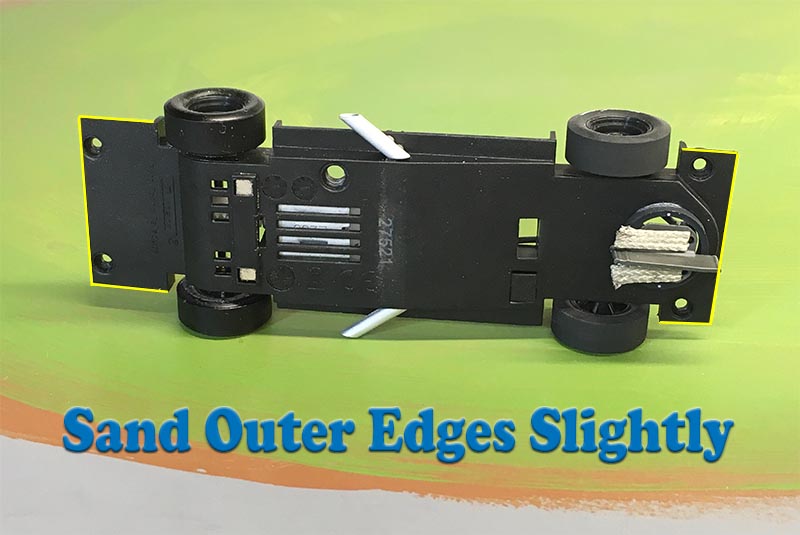 The entire outside of the chassis gets sanded to allow it to clear the body. This helps in achieving a smooth body-to-chassis float.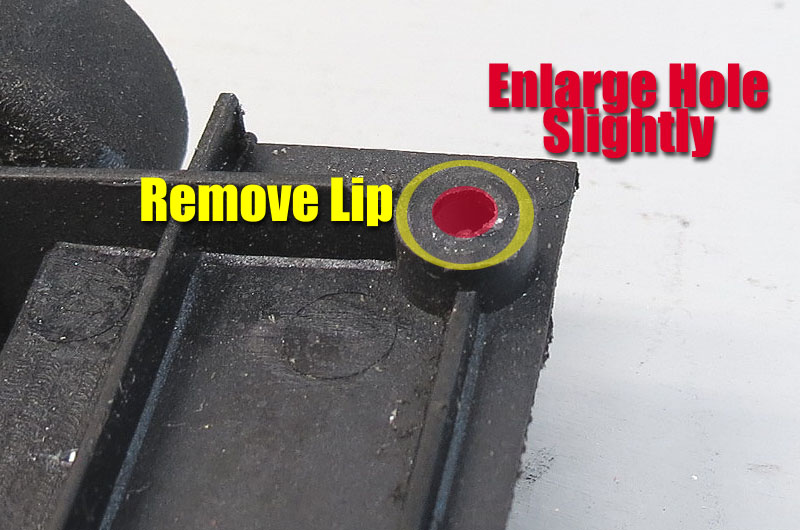 Removing the "lip" around the body post areas helps even more. Sometimes these are not aligned and the fit is tight, preventing float.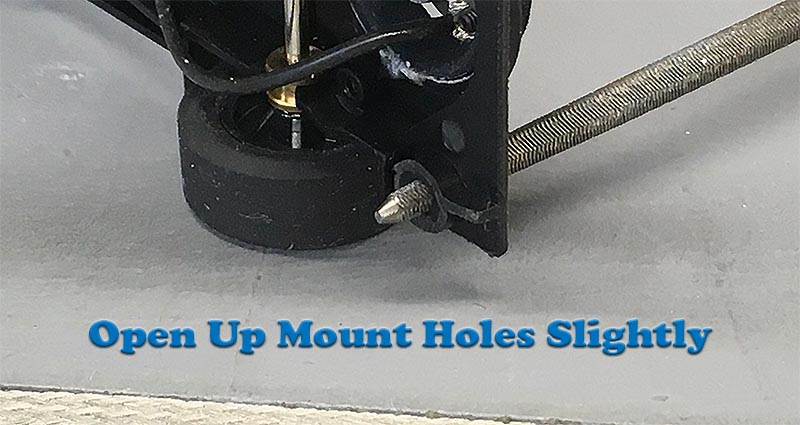 A rat-tail file does the trick.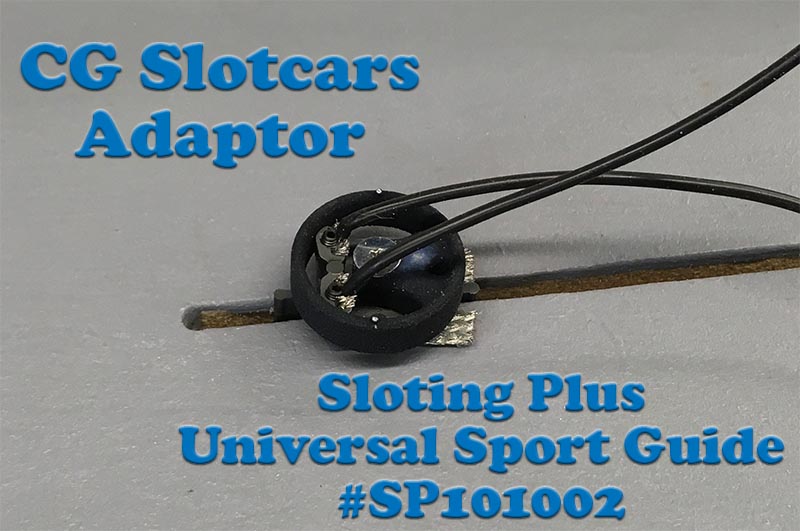 Using the new CG Slotcars adaptor on this one. I combined it with a Sloting Plus guide. Sloting Plus makes outstanding quality guides and are half the price (or more) than other brands.
Installing this is fairly easy. I install the guide with braid and then place the assembly into the chassis on a setup block. This gives me almost the prefect height. Then just a quick shot of Super Glue.
I show this in an older article here and the same applies.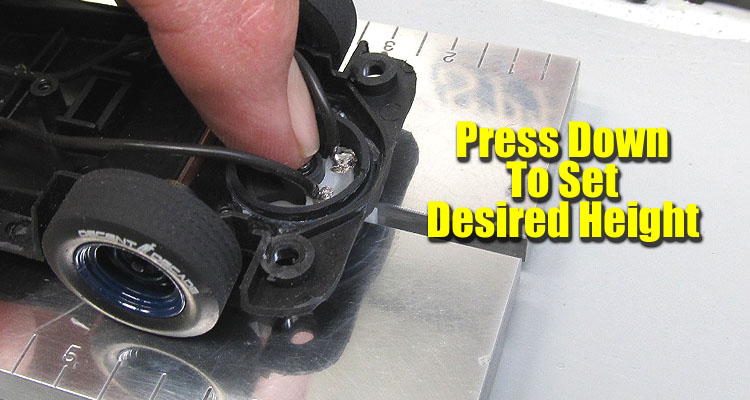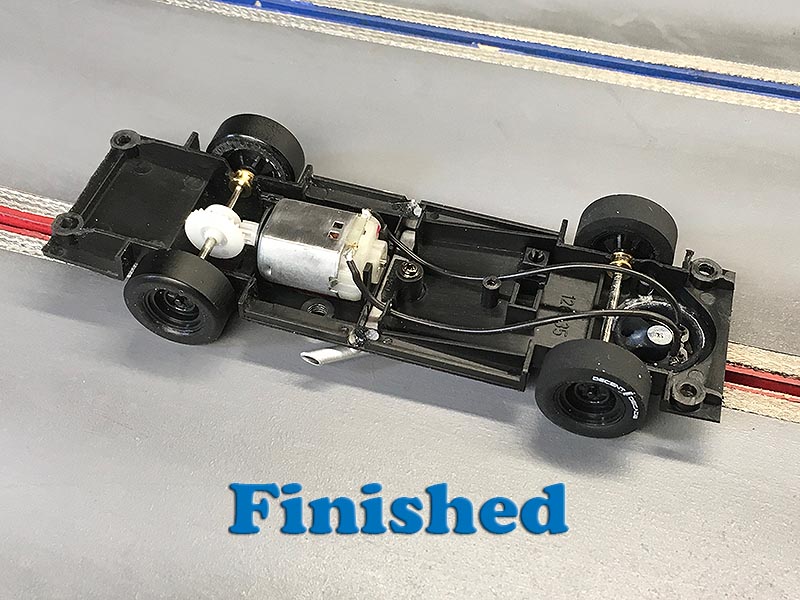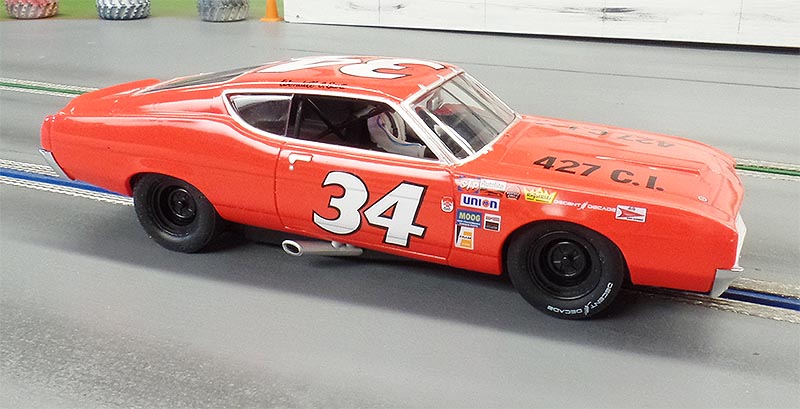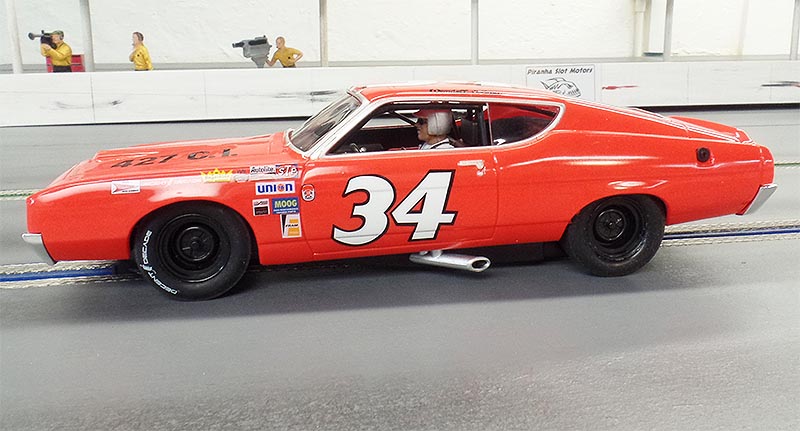 You can tune these cars to your standards very easily. We have been racing these on wood tracks and non-magnet on Carrera track for many years with these modifications and it really smooths them out. Could not think of a better way to spend a Sunday afternoon 🙂
-Harry